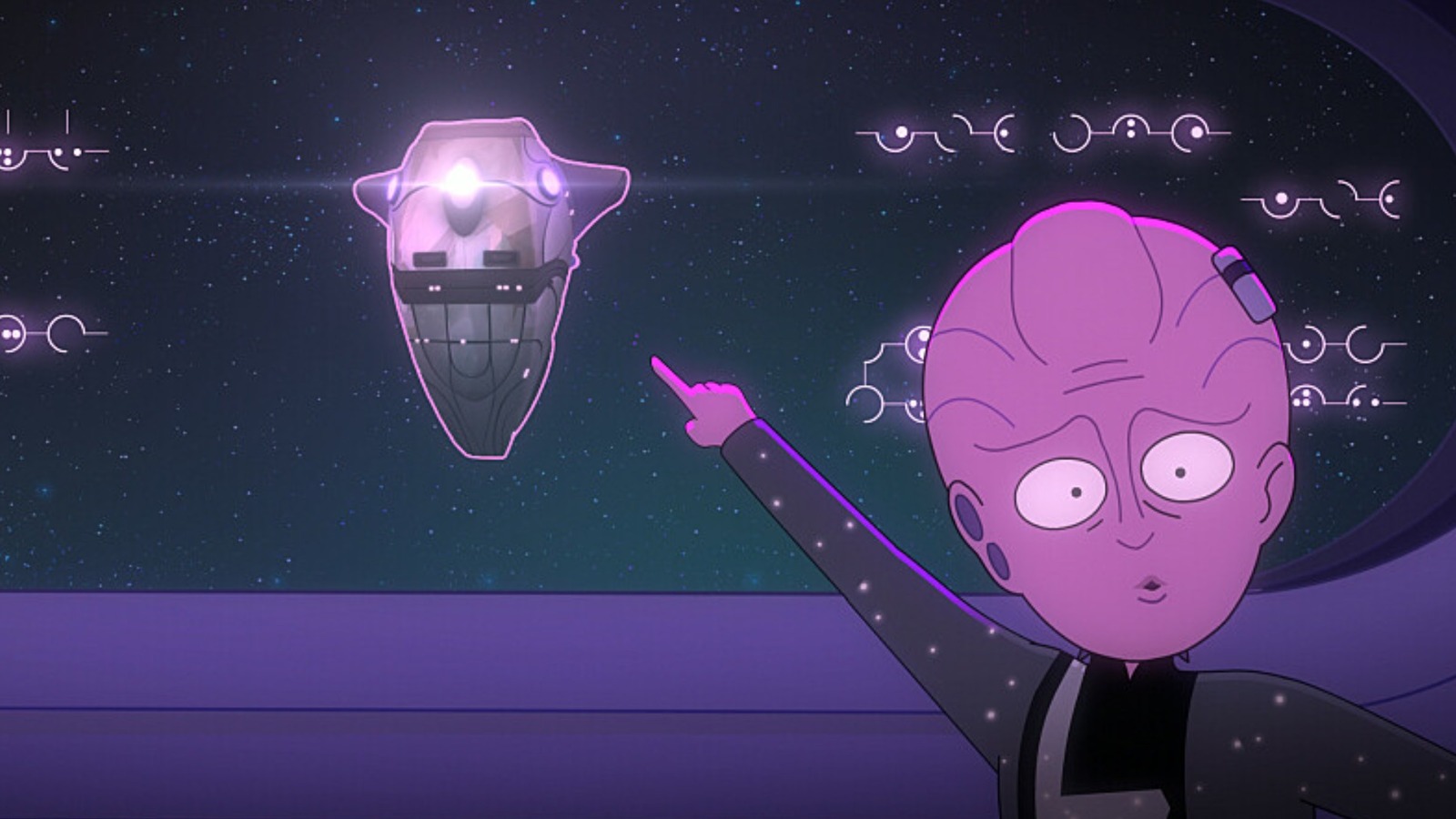 This episode relies on fans' memory of a "Next Gen" deep cut, so you'll be forgiven for forgetting the context of the plot the cold open foreshadows, but it's safe to say that Nick —whose colleague died trying to do a deadly maneuver he encouraged the team to attempt — does not come out of the situation looking great. It's no surprise that he'd go on to try something as risky, ambitious, and ill-advised as creating an unaligned alpha quadrant fleet all on his own.
Nick, Wesley, and Sito may not be the glossiest or most famous characters to pop up on "Star Trek: Lower Decks," but their appearance feels like an important turning point in the show. Sito was one of the subjects of the "Star Trek: The Next Generation" episode "Lower Decks," which focused specifically on the lives of underappreciated junior officers. Series creator Mike McMahan previously called the "TNG" episode his favorite in any Trek series and cited it as an inspiration for the adult animated comedy, making this a great full-circle moment for the show. Plus, with this in mind, it makes total sense that Mariner would rub elbows with these characters.
The inclusion of the Nova Squadron members also feels significant in that it shows that "Star Trek: Lower Decks" is no longer a show that's content just to comment on Trek history through clever references and homage episodes. Instead, this casually revealed bit of background information makes the show feel more meaningfully tied to Trek canon — albeit a small corner of Trek canon — than ever before.