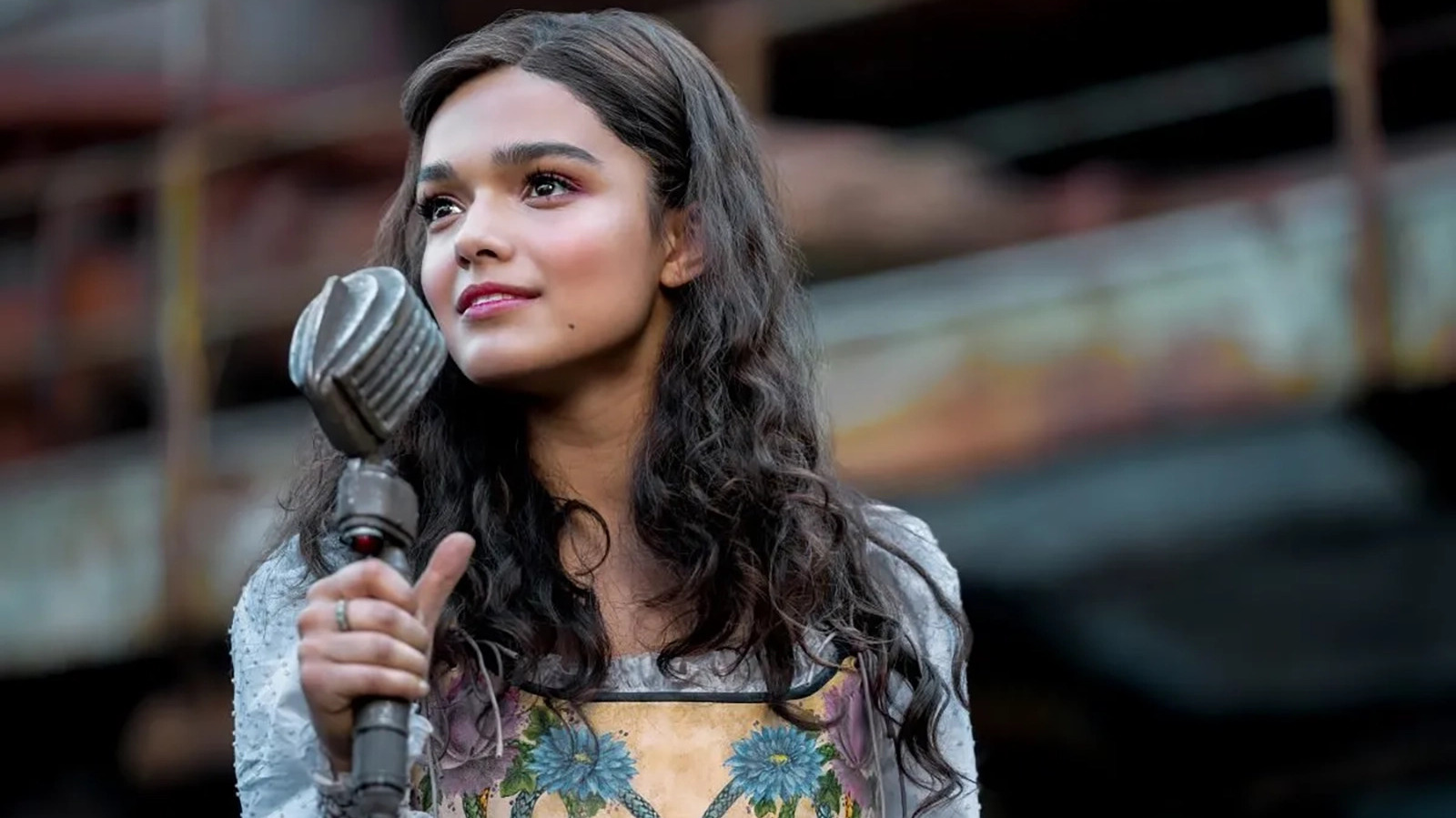 Francis Lawrence says that after they figured out what the music would sound like, they went to Nashville bass producer and songwriter Dave Cobb for his expertise. He would eventually write the music that went with the lyrics Suzanne Collins had written in the book. Once it was all in place, they recorded the instrumentation with the band and then brought in Rachel Zegler to add the vocals. "But her recordings were almost more of a rehearsal, to make sure that she fell into the sound, the genre, all that kind of stuff," Lawrence says. "And so she could work with Dave a little bit." In any other movie, this would have been the end of it, but that wasn't the case for "The Ballad of Songbirds and Snakes."
"She fell in really seamlessly into the style that we needed," Lawrence continued. "And then she was able to sing live on set every day, so that was also amazing." He confirms that there was no lip-syncing or anything like that. "Whether she's on a mic or singing acapella, it was all live." Zegler is a theater kid through and through and has been singing for the entirety of her young life. Her cover of "Shallow" from "A Star Is Born" went viral on Twitter after she was announced as the lead in Steven Spielberg's "West Side Story," proof-positive that the girl has pipes. That's the secret to recording live musical renditions on a film set — cast someone who can belt the house down.
"The Hunger Games: The Ballad of Songbirds and Snakes" is now in theaters.