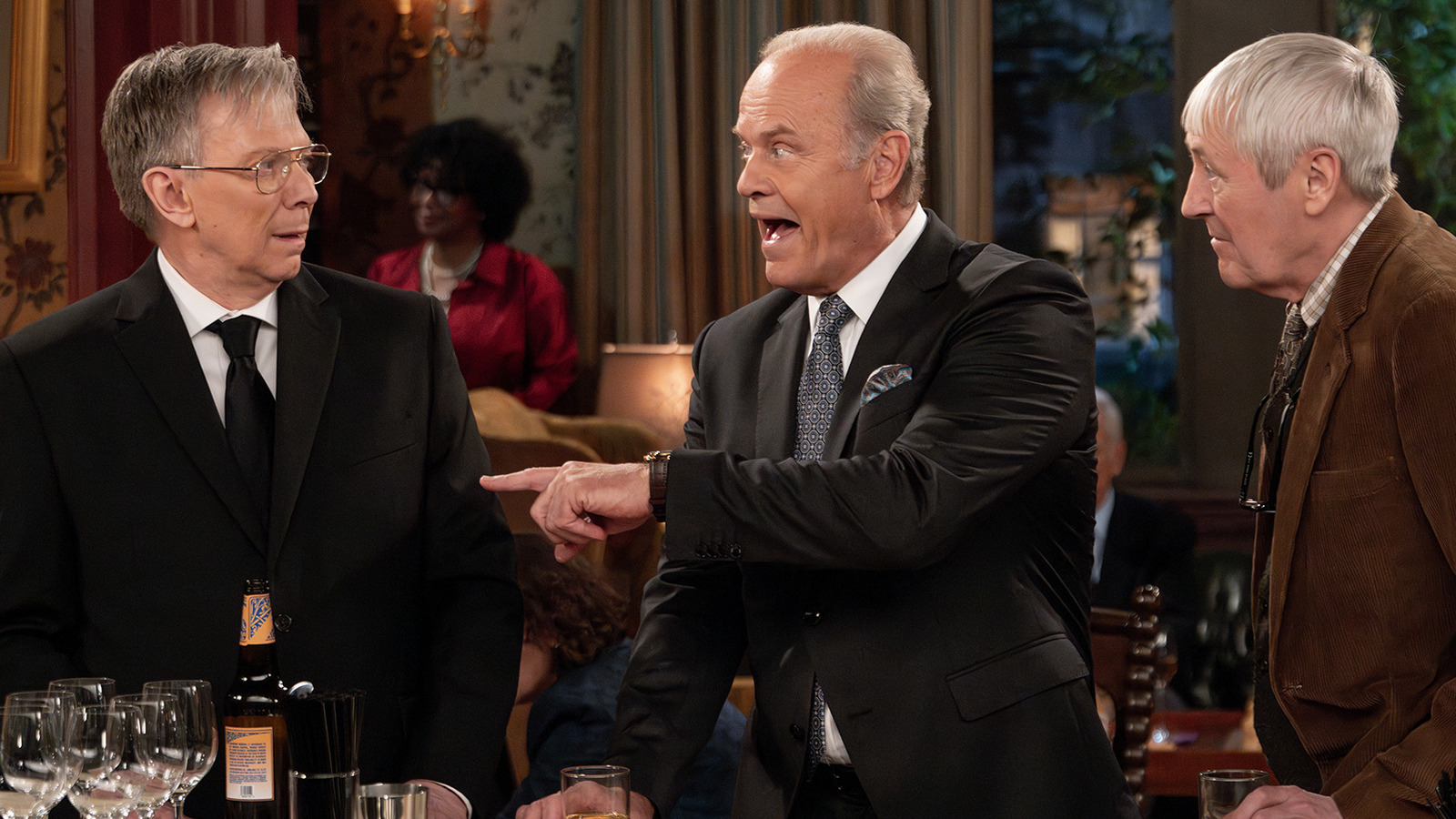 In the fifth episode, things have settled into a more classically grounded "Frasier"-esque groove after the slightly too ridiculous shenanigans of episode 3, in which we learned our beloved Dr. Crane had hosted a "Dr. Phil" style daytime TV show in years between the original series and the reboot. This latest installment sees Frasier invited to the "Founders Society mixer" where he has a chance to join the, as Toks Olagundoye's Olivia Finch puts it, "extremely selective group of Harvard's brightest minds who help shape the university's future."
Frasier attends the mixer with Olivia and his former Oxford University pal and fellow Harvard professor Alan Cornwall (British comedy legend Nicholas Lyndhurst). Prior to the event itself, we learn that Alan and Frasier were members of Oxford's infamous Bullingdon Club, a real-life group for little posh boys that was the basis for 2014's "The Riot Club" and boasts such former members as ex-Prime Minister Boris Johnson. The Founders Club isn't necessarily anything like that particular coterie of toffs, but it is similarly "pretentious," to use Freddy's words.
Once at the mixer, Frasier finds himself locked in the wine cellar with Alan, hashing out some issues in their friendship. When Alan says he's always wondered why Frasier takes things a little too seriously, the doctor responds with, "The thing about me is, I've always wanted to fit in somewhere, you know. Even when I was back in Boston I was a regular in a bar, and yet …" "Nobody knew your name?" Alan quips. "Not exactly," Frasier says, "but I've always wanted to find the place where I belong." The "nobody knew your name" line is an obvious nod to "Cheers" and its famous theme song, but under the surface, there's a little more to this interaction.