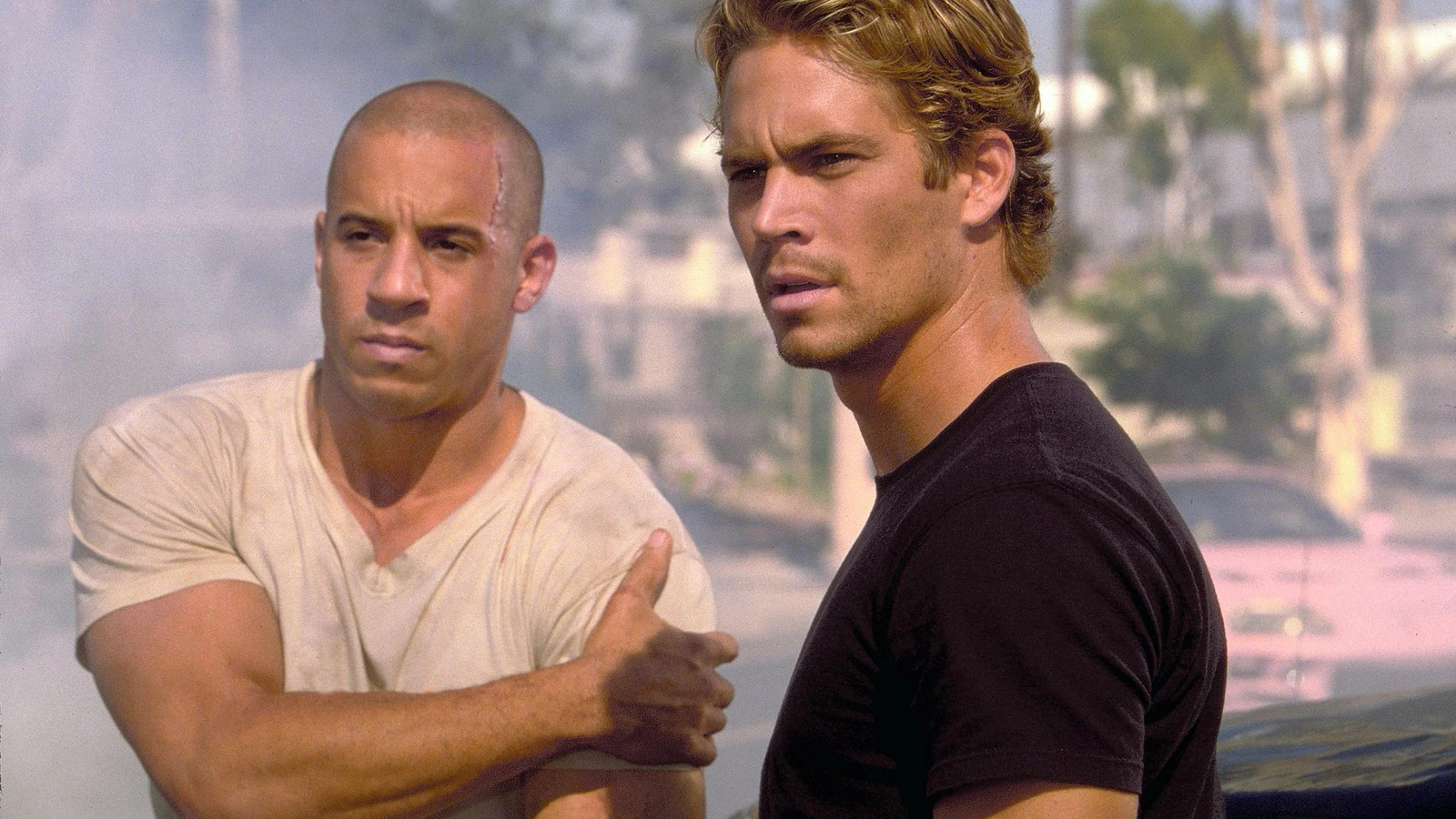 In "The Fast and the Furious," there is a scene where Dom Toretto (Diesel) and his gang reconnoiter at a familiar restaurant called Neptune's Net. Fancy cars are parked out front, and the clientele seems to be a healthy mix of bikers, babes, and surfers. As it so happens, Neptune's Net was the same restaurant where Tyler (Petty) worked in "Point Break." Tyler would ultimately be the one to introduce Johnny Utah (Reeves) to Bodhi (Swayze). In both movies, Neptune's Net is treated like a freewheeling nexus of Malibu's coolest people, and it always hopping with sexy criminals. 
As it so happens, Neptune's Net is a real restaurant located on the Pacific Coast Highway in Malibu, California, and is noted for its seafood. It was originally built in 1956 as a multi-use building that housed a diner, but also a gas station and a real estate office. The diner didn't have a name, but it was owned by an engineer named Eastman N. Jacobs, so it was eventually merely called Jake's Diner by the locals. In 1974, Jacobs finally sold the property to Dolly and Paul Seay and it became Neptune's Net. 
Neptune's Net is so photogenic that it has appeared in numerous films and TV shows over the years. Fans of Curtis Hanson's 1983 film "Losin' It" will recall a food fight that took place there. In the early 2000s, people from "The Hills" and characters from "Gossip Girl" ate there. Technically, Robert Downey, Jr. and Don Cheadle had a meal at Neptune's Net in Shane Black's 2013 film "Iron Man 3," but that was actually a clever recreation that had been built in Florida. 
In the lore of "Iron Man 3," Tony Stark lives near Point Dume, 10 miles from Neptune's Net.