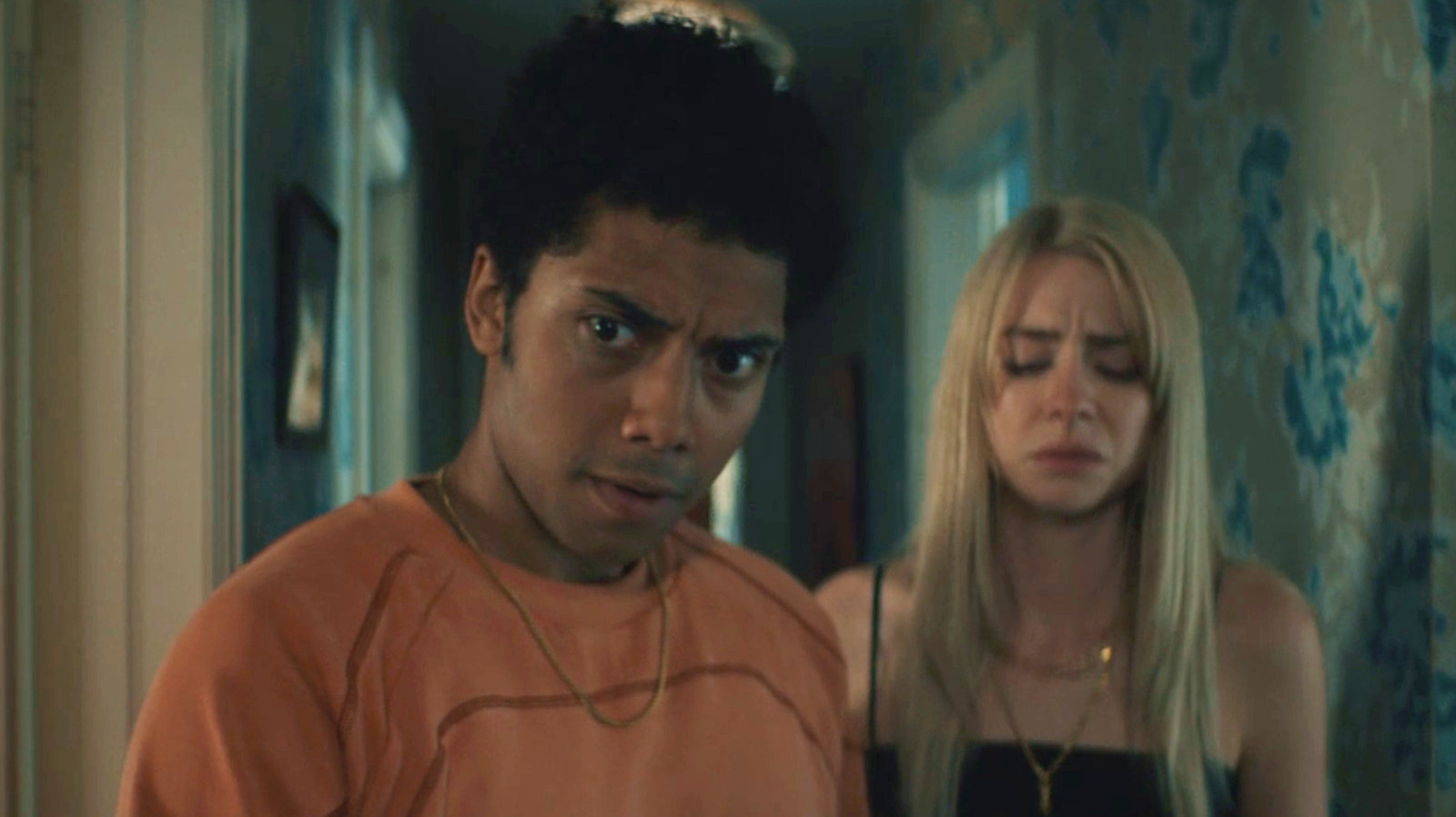 Fazekas explained that when writing the sequence, the writers and producers realized that a lot of what works best for the series is when they take "typical college experiences" and put their own supe spin on things. The duo think that maybe they just partied too hard and that's why they can't remember a thing, but it's a little suspicious when they meet friends Jordan (London Thor) and Marie (Jaz Sinclair) and they don't remember a thing, either. Confused and a little concerned, they wander the halls before discovering two supes hooking up. One is a girl with a dolphin-like blowhole on her back and the other is a man who can make his hand vibrate really, really fast. He uses his powers to get her off and she shoots the aforementioned goo out of her blowhole when she climaxes. It's pretty funny (and really gross), with details like the girl wearing a mouthguard to protect her teeth from the vibrations, but Fazekas said they had to be careful:
"The dolphin girl, that was when we got a lot of notes for how much we could see, which is somewhat amusing because, I mean — it's a hole in her back. So you're not actually seeing anything. But I really love how it seems gross and graphic, but it's also not a real thing, so it's kind of perfect."
There is something deeply unsettling about the blowhole. And even though the scene is staged to hide the actual sex act, it feels really explicit.