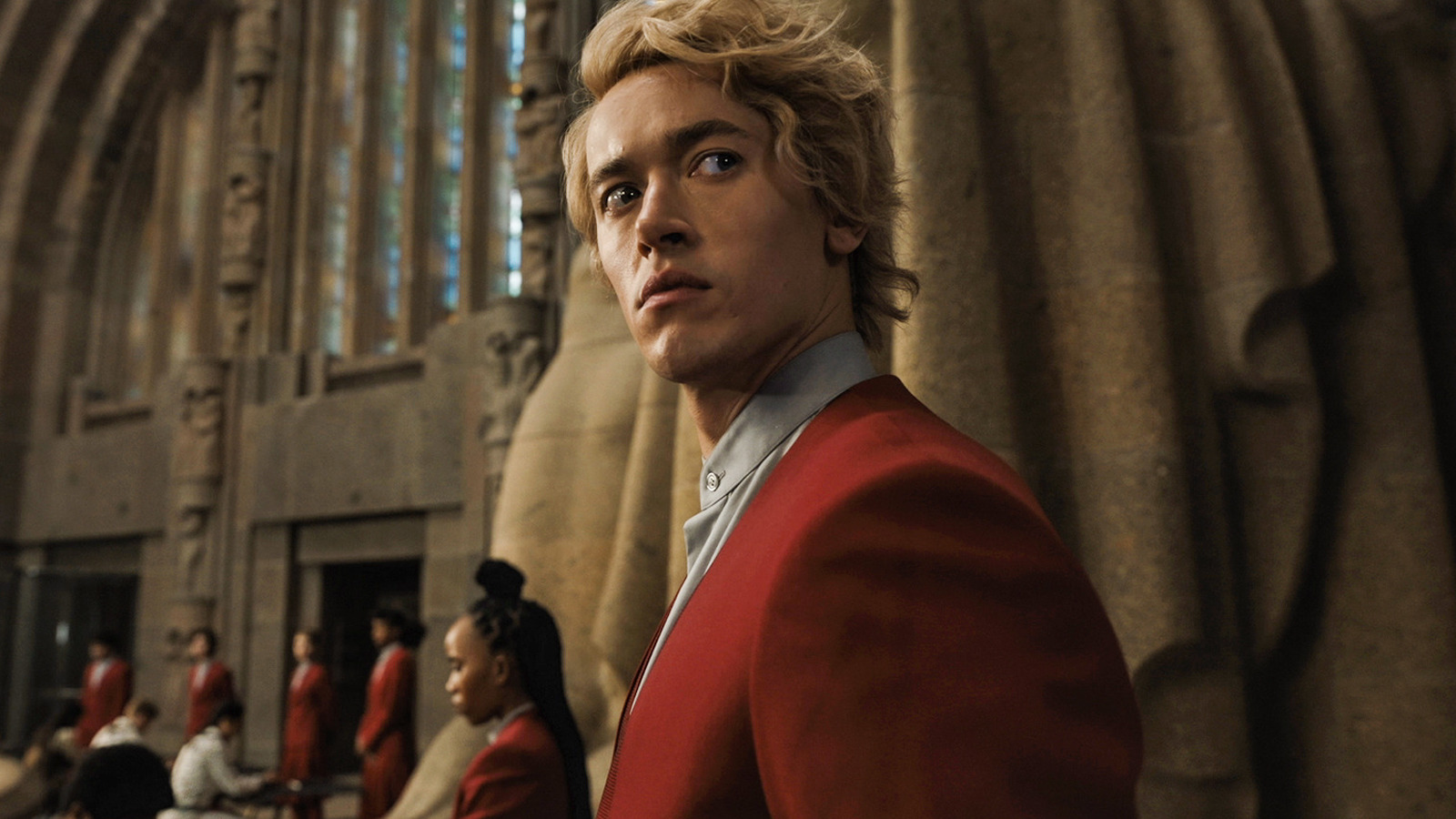 "The Hunger Games: The Ballad of Songbirds & Snakes" isn't the first prequel in recent history to focus on the villain of the original movie; Disney got there first with "Maleficent" and "Cruella." But whereas those films got around the villain problem by (respectively) revealing that the villain was actually just misunderstood, or by introducing an even more villainous villain to make them more sympathetic, Lawrence said that what drew him to "Songbirds & Snakes" is how Suzanne Collins' novel challenged any adaptation to walk a more difficult tightrope:
"The biggest trick in getting this movie right, because people know that he's the villain from the other movies, is to sort of get him to a place in the beginning where we can get the audience behind him. Rooting for him, empathizing with him, while making sure that the elements of the need for ambition, some of the greed, some of maybe the genetic darkness that's in him from his father, that all those seeds are planted. So eventually, in his descent into darkness, you find it sort of truthful."
The antagonist of Coriolanus Snow's story isn't a character more evil than himself, but the depressed, drunken Dean Casca Highbottom (Peter Dinklage), who came up with the original idea for the Hunger Games as a joke, but despises their existence and wants them to end. For Coriolanus, who strives to help Lucy Gray Baird (Rachel Zegler) survive the games but has no moral objections to the Hunger Games themselves, Dean Highbottom is merely the mean teacher who hates him for no reason and is trying to unfairly sabotage his career.
Meanwhile, the most outright evil character in the film — Viola Davis' Dr. Volumnia Gaul — ultimately becomes Coriolanus' personal mentor by the end of the movie.