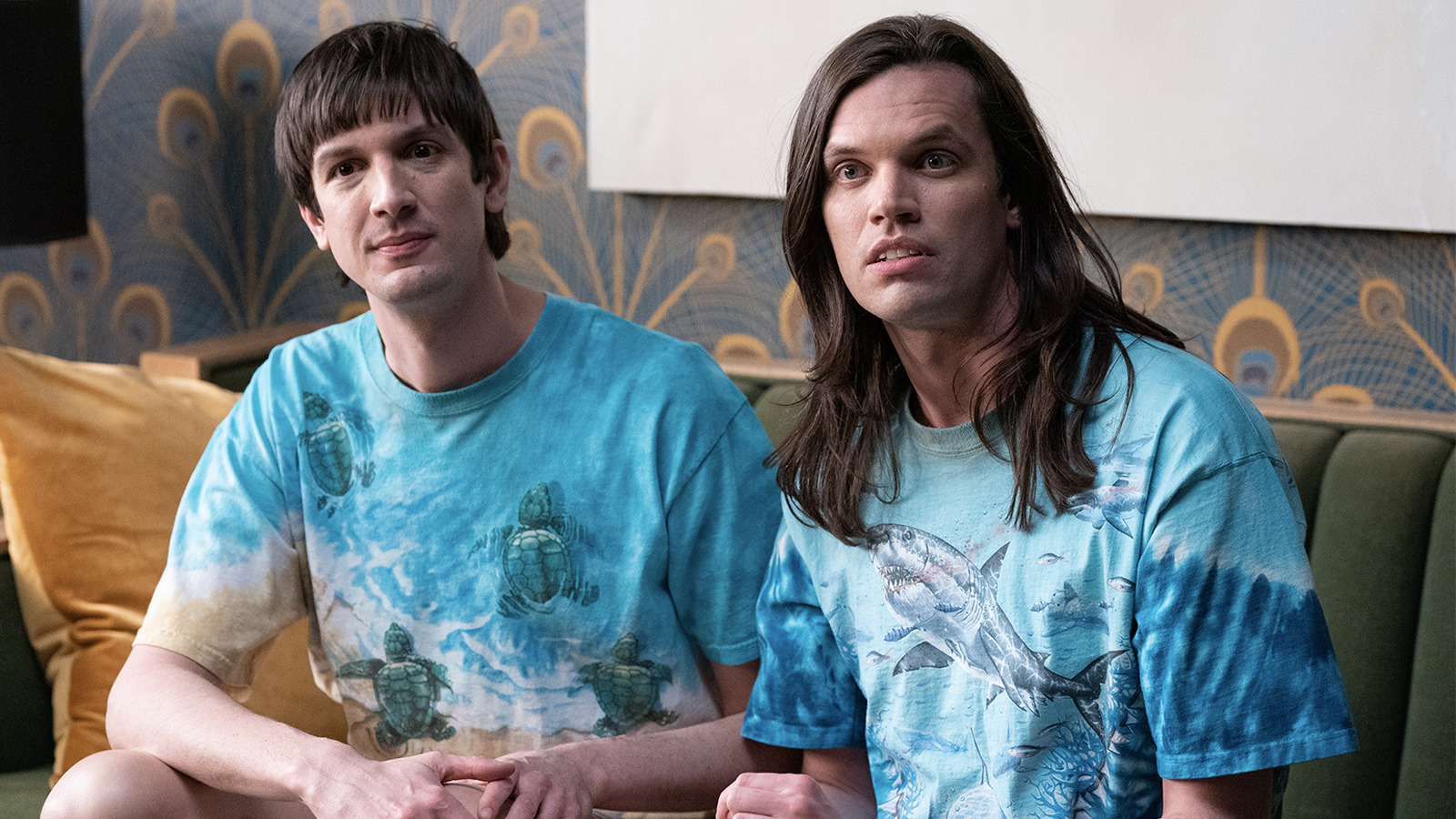 A24 has announced that "Dicks: The Musical" will be available to buy on digital platforms starting on November 10, 2023. You'll be able to buy from all the usual suspects, including iTunes (or Apple TV), Vudu, YouTube, Google Play, and more. For some reason, Amazon Prime Video isn't part of that initial line-up, but it should make it there eventually. If you haven't watched the trailer, check it out here!
However, as of now, there haven't been any special features announced. That doesn't mean the movie won't have any extras, but they simply haven't been revealed. Personally, I would very much like to see a recording of the original Upright Citizens Brigade stage show from which this feature film was adapted. It's a low-rent, 30-minute version of the story that was beefed up to fill out the runtime, and I'd love to see how Sharp and Jackson executed the show themselves (since they played both the brothers and their parents in the show). Fingers crossed that makes it into the movie's bonus features!
As for the eventual physical media release, we're not sure when it might be available on 4K, Blu-ray, or DVD, but we'll be sure to keep you posted.