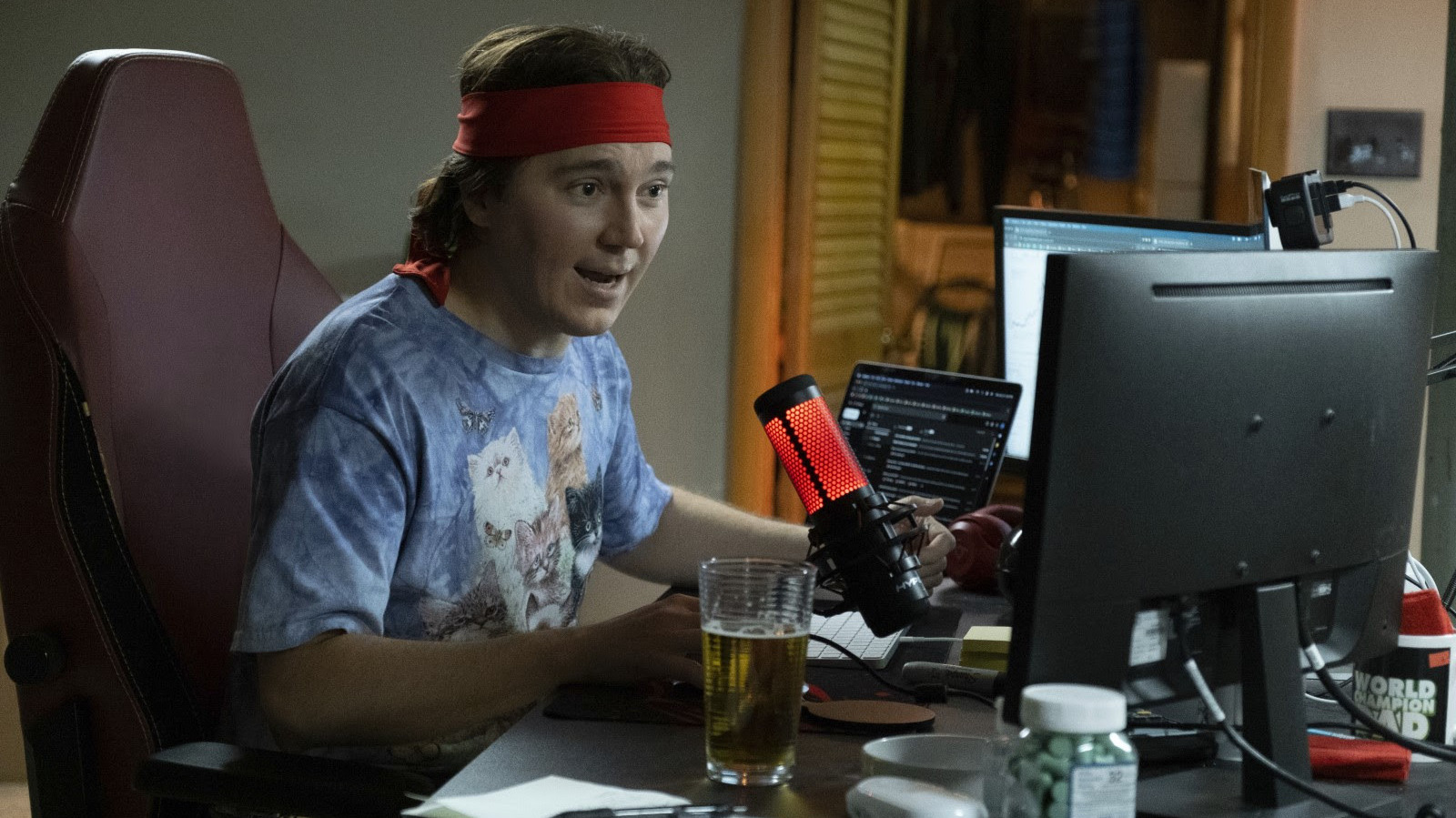 While those itching to get their hands on a physical media copy of "Dumb Money" will have to wait a bit longer (according to Blu-ray.com, the Blu-ray and Digital HD release is set for December 12, 2023), anyone can buy or rent the film on digital platforms like Amazon, Apple, Google, and more as early as November 7, 2023. Starring Paul Dano as the disruptive ringleader Keith Gill (more famously known as the Redditor "Roaring Kitty"), Pete Davidson as his brother Kevin, Shailene Woodley as Keith's wife Caroline, and an utterly stacked supporting cast made up of Vincent D'Onofrio, America Ferrera, Nick Offerman, Seth Rogen, Sebastian Stan, Dane DeHaan, Olivia Thirlby, Clancy Brown, and more, "Dumb Money" comes from a script by co-writers Lauren Schuker Blum and Rebecca Angelo and is based on the 2021 book "The Antisocial Network" by author Ben Mezrich.
The digital extras included in the release are as follows:
Fat Cats vs. The Roaring Kitty
Diamond Hand Ensemble
Join the Cast & Discover the Insane True Story!
Deleted Scenes
Filmmaker Commentary
Dumb Money is the ultimate David vs. Goliath tale, based on the insane true story of everyday people who flipped the script on Wall Street and got rich by turning GameStop (yes, the mall video game store) into the world's hottest company. In the middle of everything is regular guy Keith Gill (Paul Dano), who starts it all by sinking his life savings into the stock and posting about it. When his social posts start blowing up, so does his life and the lives of everyone following him. As a stock tip becomes a movement, everyone gets rich – until the billionaires fight back, and both sides find their worlds turned upside down.