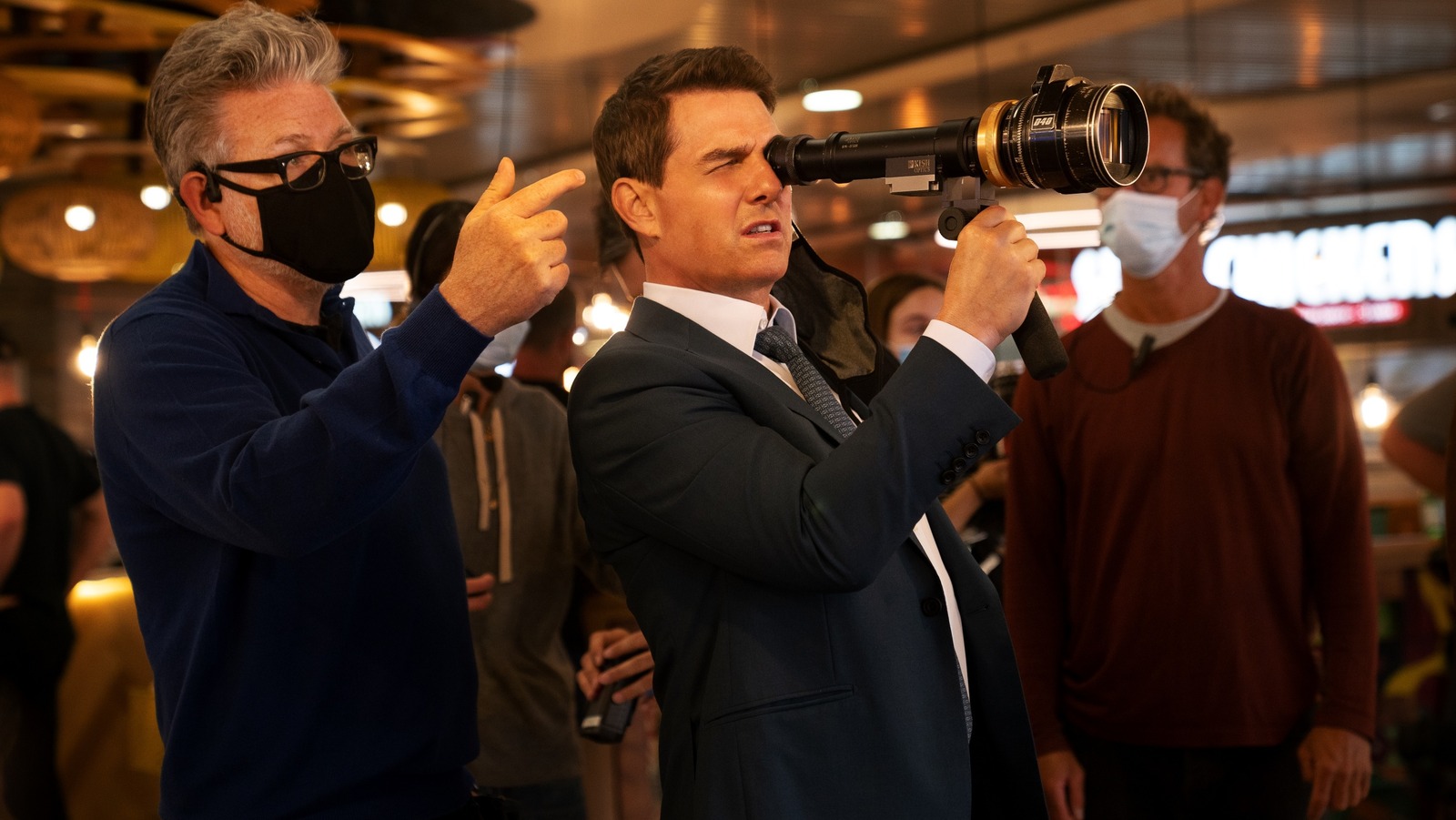 Anyone who's listened to Chris McQuarrie's podcast appearances throughout the years or his commentary tracks on the various "Mission: Impossible" movies know that nothing comes easy to this franchise. Production begins without finished scripts, scheduling and other practical concerns throw curveballs at the decision-makers out of nowhere, and, on top of it all, everyone has to make sure that Tom Cruise makes it out of his latest stunt without killing himself in the process. It sounds like an ordeal, to put it mildly, so filming in Venice proved to be more of the same.
In the behind-the-scenes extras on the "Dead Reckoning" Blu-ray, McQuarrie reveals that this portion of the shoot had been 14 years in the making:
"Tom and I have been talking about shooting in Venice for 14 years now. One of the reasons I'm drawn to it is it hadn't been shot in quite the way I imagined shooting it. It's a very difficult location to shoot. There are no vehicles allowed, so everything has to be brought in by boat and then carried to set by hand. We wanted Venice to have a completely different feel from the rest of the movie."
You may notice that the Venice-set scenes contain a startling lack of extras in the various alleys and canals, and that's because the crew filmed these scenes at the height of the quarantine lockdown in Italy. Factor in the logistical complications and the desire to avoid doing the same sort of boat chases through the canals that countless movies have done before, and it's clear that McQuarrie and Cruise wanted to make this portion of the movie feel special. Mission accomplished!
"Mission: Impossible — Dead Reckoning" is now available on DVD, Blu-ray, and 4K.