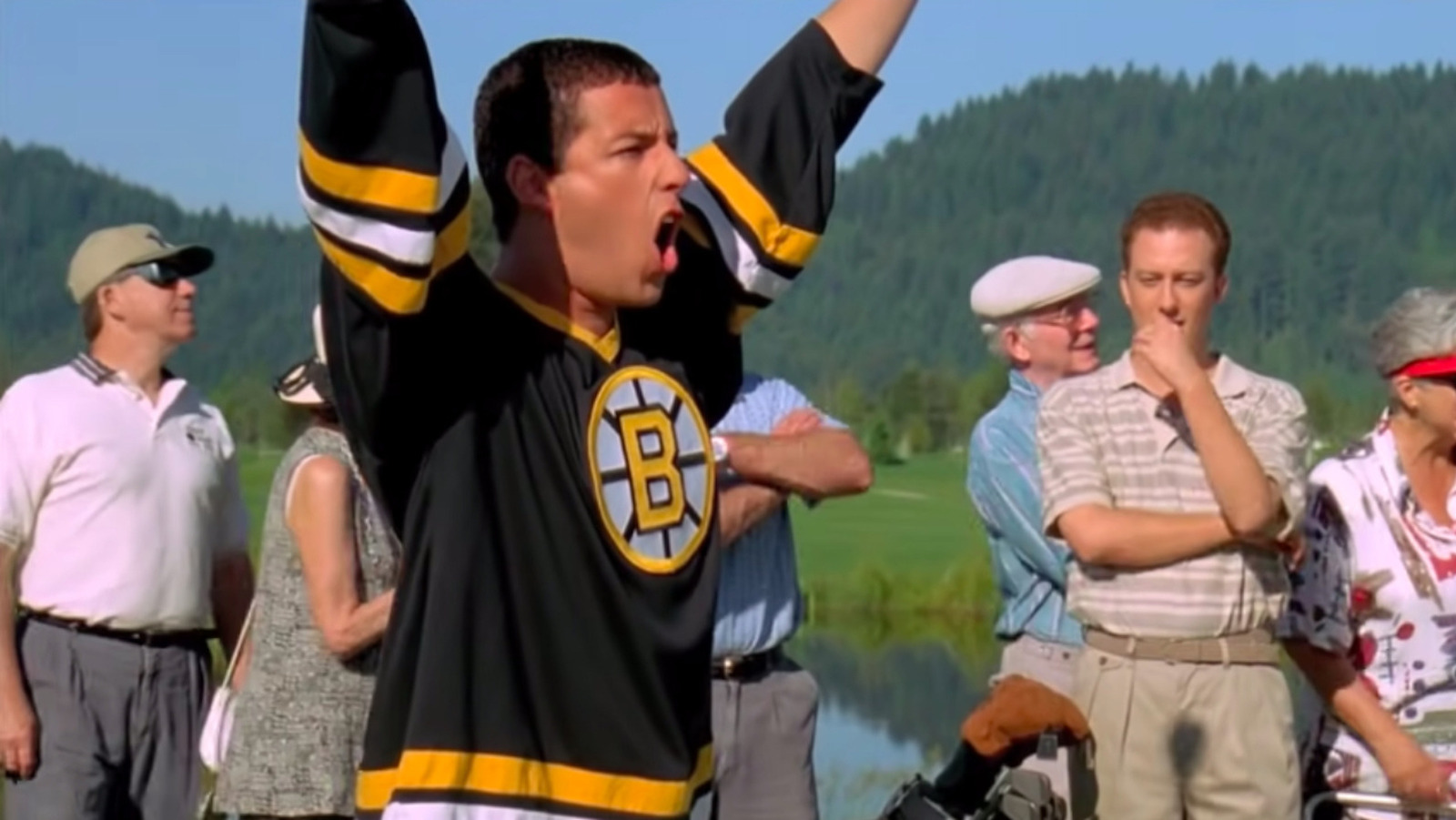 In that 2021 CNN interview, McDonald offered up his vision for "Happy Gilmore 2," which would entail Shooter and Happy both being selected to play for the U.S. Ryder Cup team (the biennial team competition that pits United States golfers against their European counterparts). Per McDonald, it would go a little something like this:
"We're all good golfers, and the captain picks Gilmore. 'Are you out of your mind? He's a disgrace to the game!' Then, of course, Gilmore… makes the final putt that keeps the cup in America. That's how it goes. The middle part, I don't know yet. But oh my god, Shooter would go crazy if Gilmore was picked. Shooter is a serious golfer, and Gilmore's like, 'I'm just saving Grandma's house.'"
The only problem with this is that Happy and Shooter are getting on in years. McDonald is 68, while Sandler is 57, so their characters would be poor choices to represent the U.S. in the Ryder Cup. The obvious remedy to this is to set the hypothetical sequel on the PGA's Senior Tour, and this is a take Sandler endorses. As he told Variety in 2022:
"Wouldn't that be fun to do the senior tour of Happy Gilmore, and hang out with all those guys and try to write a great script about Happy as an older guy, and having to calm down his temper and all that stuff? But, I never know. Maybe one day, something like that."
Either version works for me, but Sandler's idea would make it easier to bring back some key older cast members.