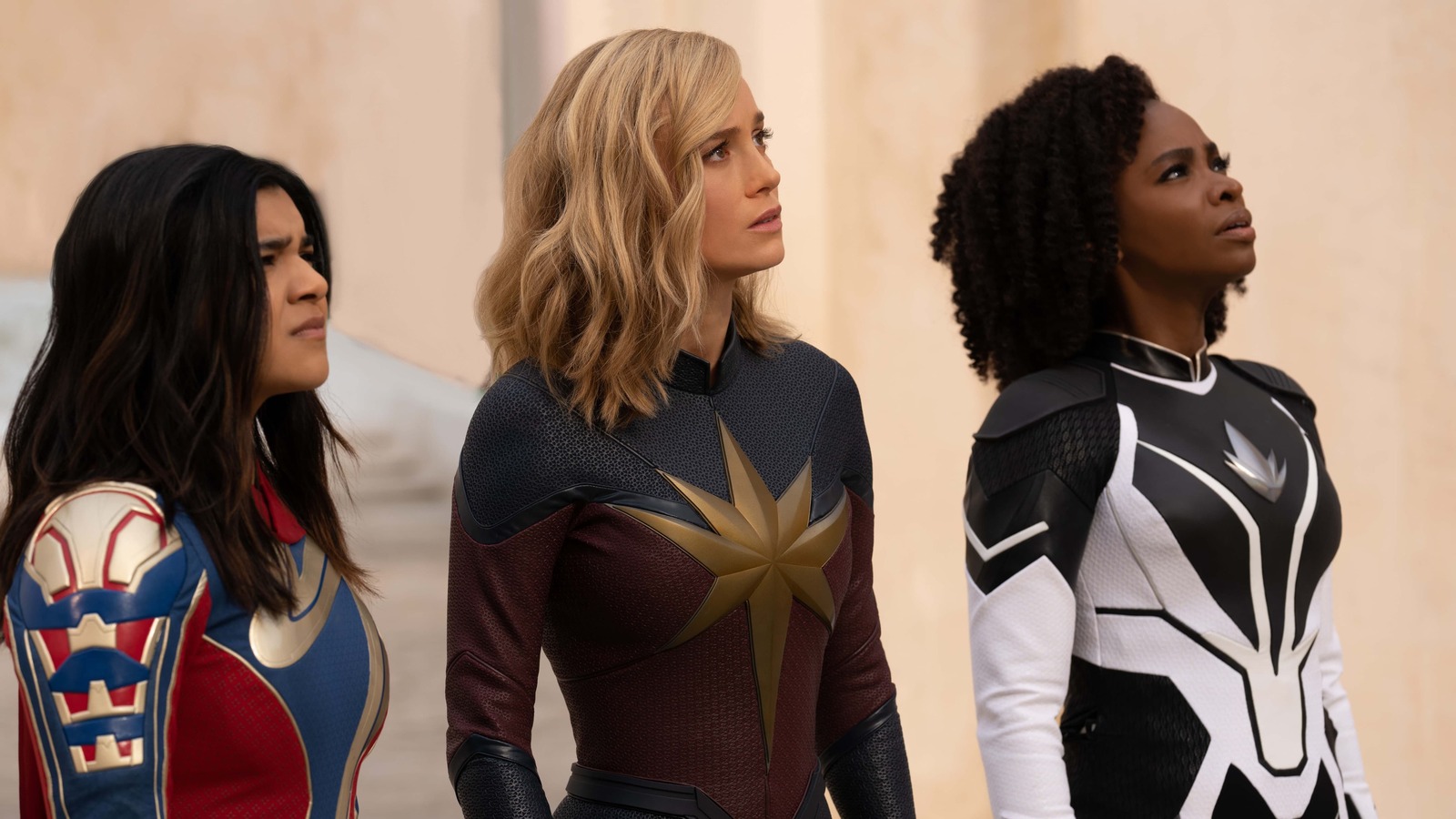 "The Marvels" sees Captain Marvel reclaim her identity from the tyrannical Kree and take revenge on the Supreme Intelligence. Her duties send her to an anomalous wormhole linked to a Kree revolutionary, her powers become entangled with Kamala Khan, aka Ms. Marvel (Iman Vellani), and Carol's estranged niece, who is now astronaut Captain Monica Rambeau (Teyonah Parris). Samuel L. Jackson also returns once again as Nick Fury.
Even if "The Marvels" opens closer to $90 million than $45 million (which admittedly seems incredibly low), it would have next to no shot of matching its predecessor. Granted, "Captain Marvel" was a unique situation. The film overperformed against expectations largely because it came out at the peak of MCU fever just weeks before "Avengers: Endgame" arrived. It felt like essential viewing in the gap between "Infinity War" and "Endgame." That helped push it well past the $1 billion mark.
These movies certainly don't need to make $1 billion to be considered successful, but with a $250 million budget, anything below $600 million worldwide is likely considered a disappointment. Marvel Studios' most recent release, "Guardians of the Galaxy Vol. 3," did very well, taking in $845 million worldwide. But that was the finale of a trilogy that audiences were resoundingly on board for. This is a bit of a different situation. Here, we're introducing a new superhero team at a time when audiences are rejecting a lot of new superheroes. "Eternals," "Black Adam," and "Blue Beetle" all failed to start new franchises, for example.
Only 13 MCU movies to date have opened below $100 million domestically. That number figures to grow to 14 in a matter of days. It looks like "The Marvels" will fall somewhere between "Ant-Man" ($57 million opening/$519 million worldwide) and "Doctor Strange" ($85 million opening/$676 million worldwide).