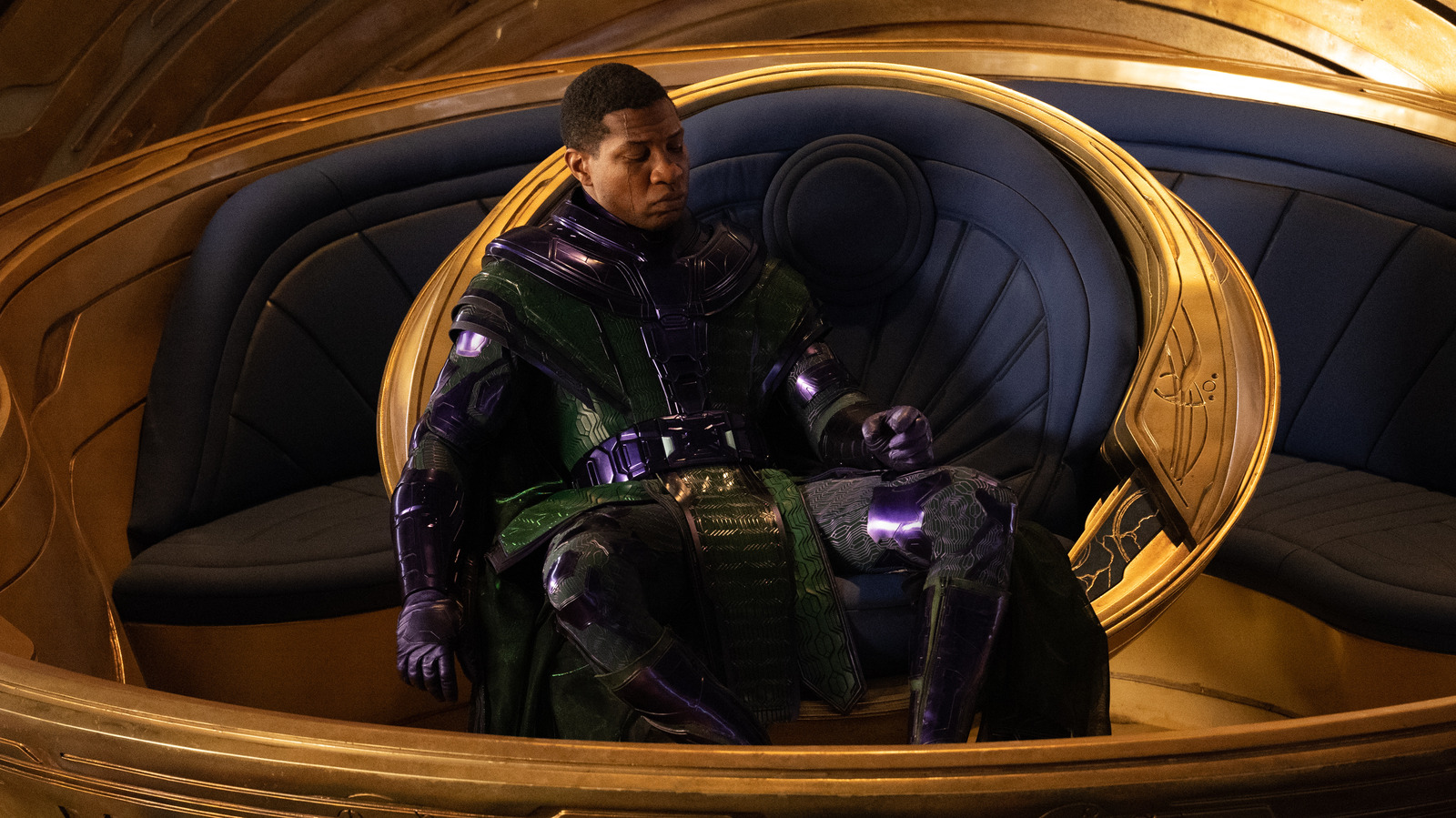 Has this officially become a "Break glass in case of emergency" situation? Marvel might be starting to lean that way, considering what they now have to decide in the wake of their latest PR setback. Having introduced Jonathan Majors in the season 1 finale of "Loki" as He Who Remains and gone on to give him a significant role in "Ant-Man and the Wasp: Quantumania" (not to mention an upcoming appearance in a movie literally titled "Avengers: Kang Dynasty"), can Marvel truly afford to drop all of that table-setting in favor of another antagonist entirely?
That's the question of the day. Variety suggests the possibility of replacing Kang with someone like Doctor Doom, who notably starred as the chief villain of "Secret Wars" in the comics. Could the studio fast-track things a bit and have him take on the role originally meant for Kang? That remains to be seen (remember, Marvel has a "Fantastic Four" reboot in the works), but one insider cited in the report emphasized the need for action. As they bluntly put it:
"Marvel is truly f***ed with the whole Kang angle. And they haven't had an opportunity to rewrite until very recently [because of the WGA strike]. But I don't see a path to how they move forward with [Majors]."
For those who don't know, Doctor Doom is one of the most popular and powerful villains in the pages of Marvel Comics. A renaissance man of a bad guy, he's the dictator of his home nation, a genius mad scientist, a powerful sorcerer, and an egomaniac who makes Tony Stark look downright humble. He's generally an enemy (and sometimes frenemy) of the Fantastic Four, but he has tussled with every major Marvel superhero at one point or another. If you need to break out the big guns, he's certainly a top-tier choice, especially since the film rights to Doom used to belong to 20th Century Fox and have now made their way back home to Marvel. He's always felt like a secret weapon Marvel Studios has been waiting to deploy at just the right moment, and this could be the moment. After all, Doom's previous live-action appearances in Fox's "Fantastic Four" movies were duds, and it's about time someone got him right.
Variety's report also notes that Marvel had already considered moving away from Majors' Kang due to the poor reception to "Quantumania," so changing direction and/or recasting wouldn't be solely a result of the actor's legal issues. Money talks more than anything else, and it makes no business sense for Marvel to cling to a villain that general audiences aren't gravitating towards the same way they did with Thanos. For now, we're in a holding pattern until Marvel makes a decision either way.