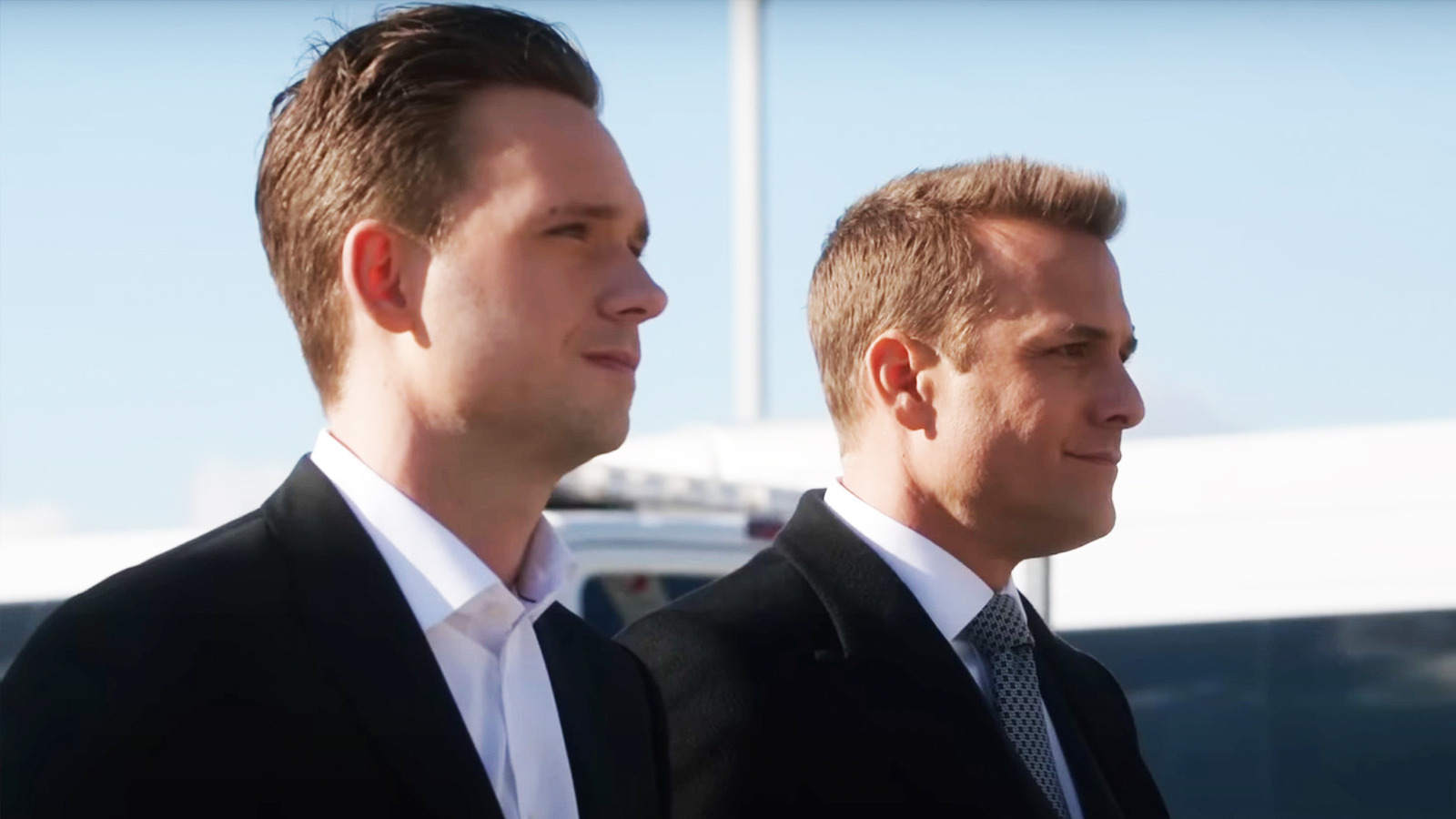 After serving a prison sentence for fraud, Mike Ross was released in Season 6 of "Suits." But Patrick J. Adams had concerns about his character's post-prison storyline, telling THR, "I wasn't sure how we were going to work that version of the character into the fabric of the show." The Canadian actor ultimately decided to leave the following season, but Gabriel Macht wasn't quite ready for his co-star's departure.
Macht spoke to Collider, telling the outlet that losing Adams from the show was "really, really tough" and that his and Meghan Markle's leaving left "a massive void." The actor continued:
"[Adams] and I made a deal with each other, early on, to create this place where we would challenge each other – and not only each other, but Aaron [Korsh] and the writing team – and try to create believable stories that were both funny and dramatic, and know that we were there, each day, to do that. We made that deal, sitting down for lunch, before we even started shooting the pilot. So, coming back and knowing that he wasn't there, that was a little scary for me and it was a little depressing, honestly. He was my partner in crime, and I thought we would finish together. Aside from the fact that Patrick was ready to go and move on to bigger and better things, personally, it was a little shocking for me to come back and not have that energy."
Might we see the return of Mike Ross in the newly announced "Suits" spin-off? I'm sure the producers will be keen to capitalize on the show's unprecedented success on Netflix and bring back some fan-favorite characters in cameo form. So perhaps Macht will get one more go-round with his erstwhile co-star.