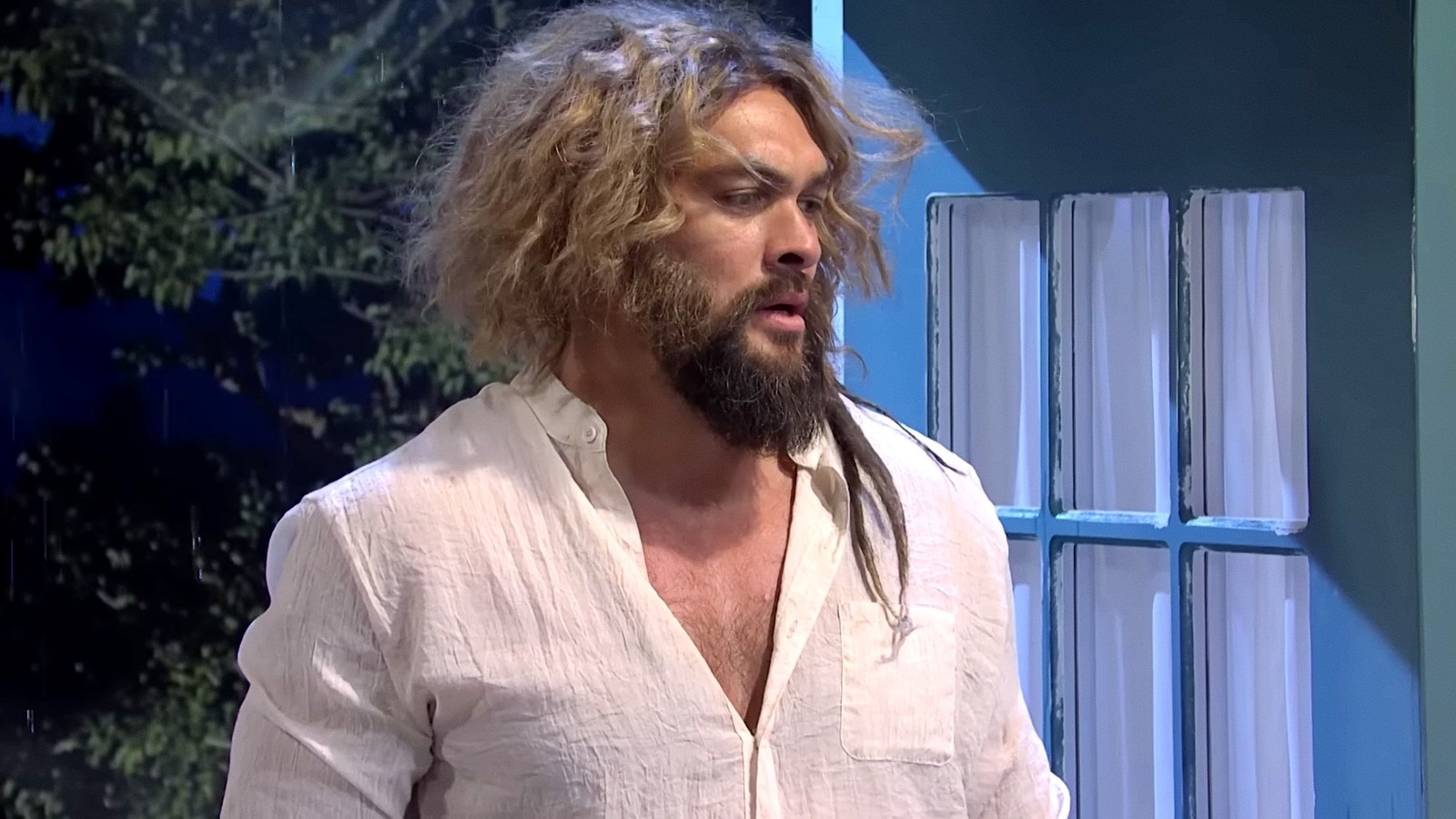 When Laird enters through the door, Momoa's usual flowing brown hair is concealed under an uncombed sandy-blond wig (like someone who spent too long at the beach — years too long). As soon as he and Elaine make eye contact, there are sweeping music cues and they speak in canned romantic dialogue right out of a melodrama. It's not at all a chaste affair though; Elaine eyes up Laird's barely-buttoned shirt with barely-disguised lust.
Dennis tries to interject constantly, but Elaine has lost all interest in him (if she ever had any). Eventually, Dismukes' husband character tries one-upping Laird. When the former spills wine on himself and takes his shirt off, so does Dennis. Then he challenges Laird to a push-up contest, winner takes all (i.e. Elaine and the house), which quickly proves to be a mistake. Dennis laments that he now knows what it's like to be alone on an island, but his mourning is disrupted by Laird and Elaine already going at it.
"Saturday Night Live" will be taking a week off for Thanksgiving, but it returns on NBC on Saturday, December 2 at 11:30 pm E.T./8:30 pm P.T. with five-time guest host Emma Stone and musical guest Noah Kahan. What movie of Stone's might they parody? "Easy A"? "La La Land?" "Cruella?" We can only wait and see.