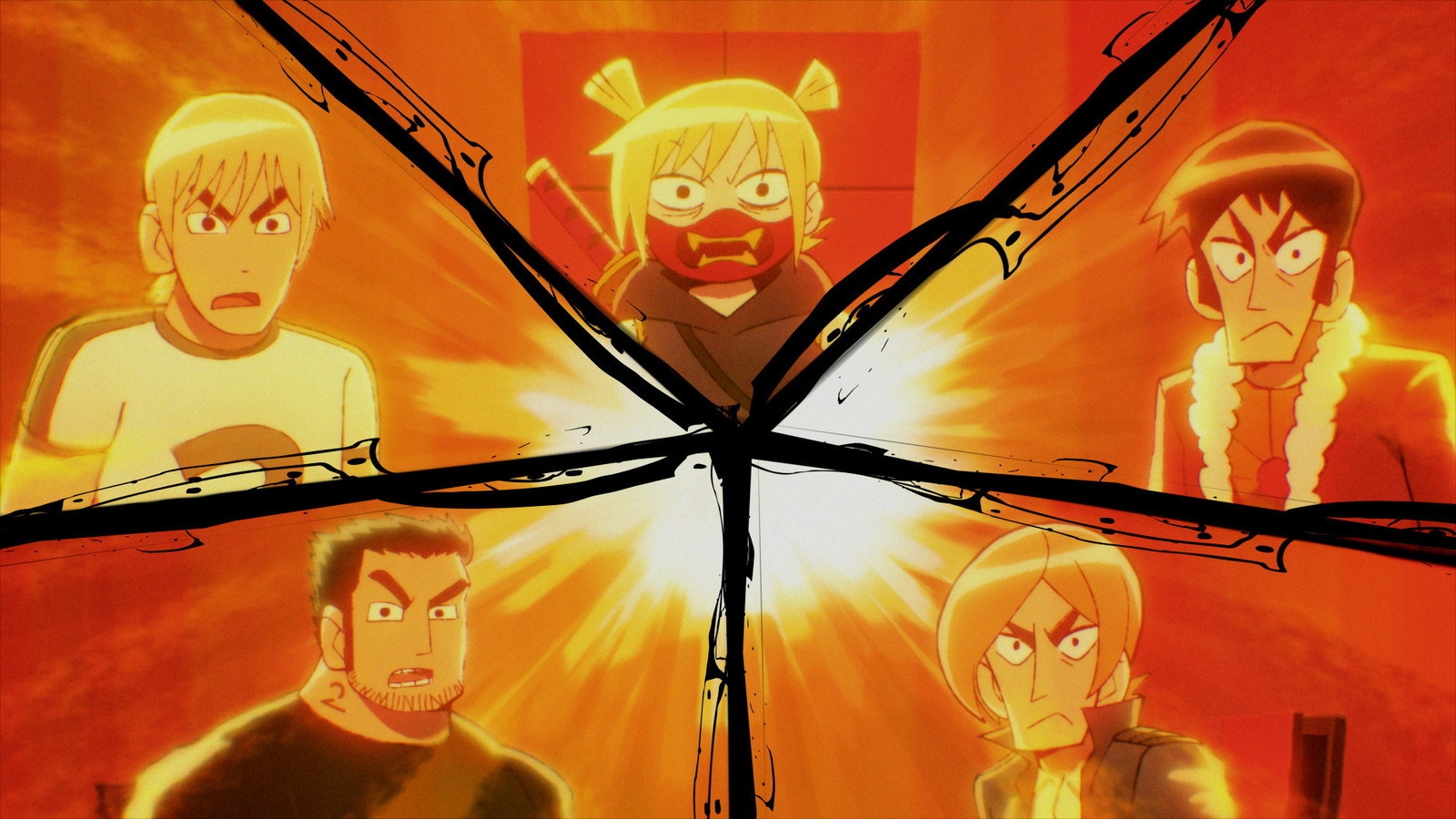 Right after reconciling with Roxie, Ramona also engages in a tenuous reconnection with Hollywood bad boy Lucas Lee (Chris Evans), a high school ex she cheated on, in episode 4 "Whatever." By opening the episode with Lucas' point-of-view, the anime's scenario hits as more sympathetic to the brooding Lucas in "Volume 2" of the comic, given that Lucas wept in front of Scott when recounting Ramona's infidelity. In those pages, his lament was framed as a warning to Scott about the perils of dating Ramona. As in the comic, the anime lays bare Lucas' lingering hurt, but instead of skateboarding to his death on Scott's dare, he makes peace with the fact that his breakup with Ramona inspired his acting ambitions, making him the person he is today. His career and jerkwad persona are practically built on this angst and made him feel big, bigger than when he felt worthless over Ramona's dumping. So when Lucas lets his career fall into shambles, it can be read as him finally letting go of his grief for what might have been with Ramona. In the finale, he finds satisfaction in a new beginning as a hot barista.
From then on in the anime's timeline, most of Ramona's exes move on with their lives and new infatuations. Even Ramona gives a then-downtrodden Gideon (Jason Schwartzman), the worst of her exes, a warning to better himself for his new girlfriend, Julie (Audrey Plaza). Otherwise, when restored to power, Gideon still has his villainous eye on Ramona and Scott for whatever reason in the mid-credits stinger. Regardless, "Scott Pilgrim Takes Off" takes measures to illustrate the various shapes of post-breakup life. Exes don't always have to be "K.O."-ed out of existence.
"Scott Pilgrim Takes Off" is currently available to stream on Netflix.