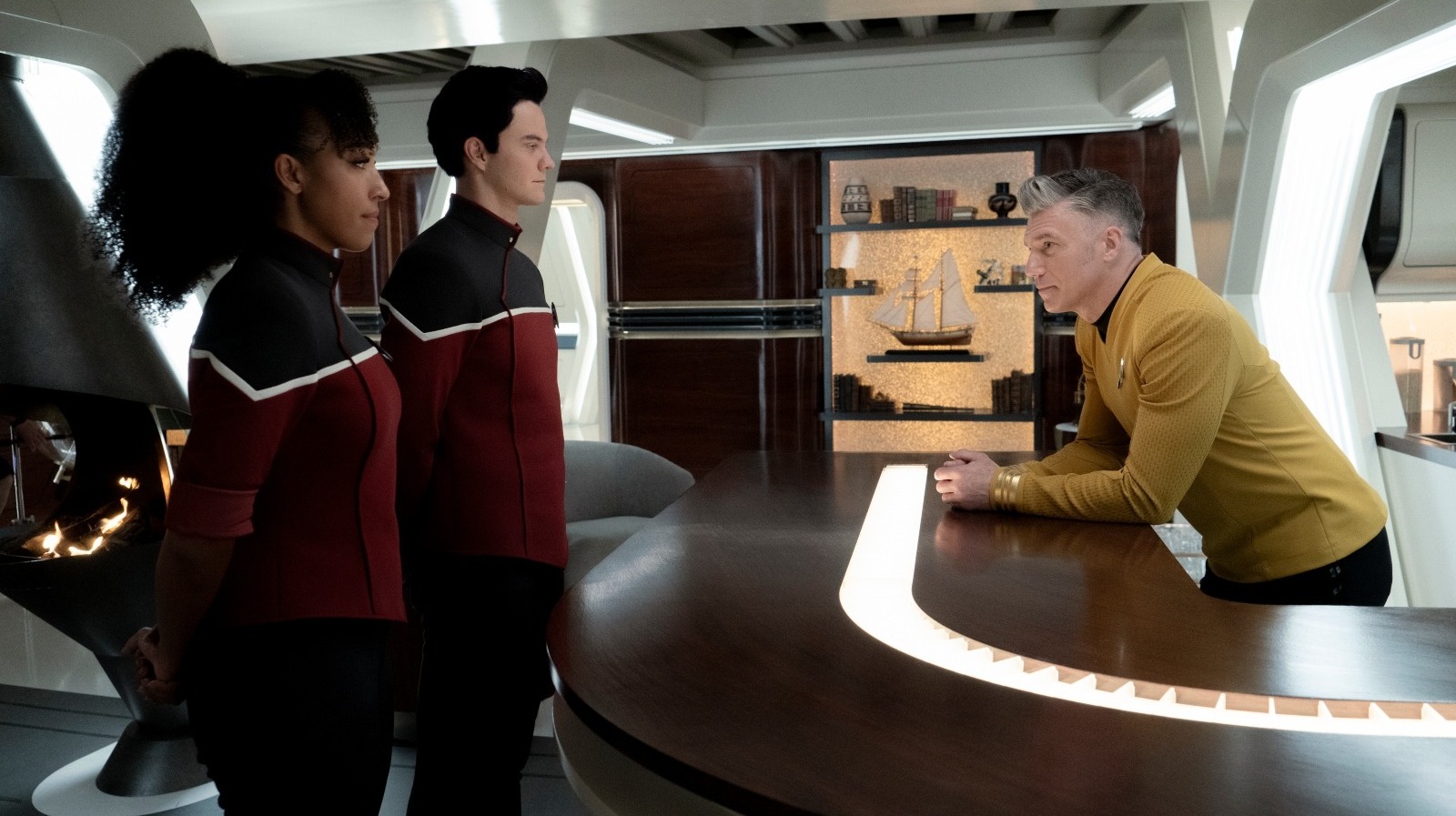 Frakes, it should be noted, has been deeply involved with "Star Trek" ever since he first played Commander Riker on "Star Trek: The Next Generation" back in 1987. He went on to reprise the role for four movies — two of which he directed — and played Riker in 13 episodes of "Star Trek: Picard." He also moved into a prolific TV directing career starting with multiple episodes of "Next Generation," "Deep Space Nine," and "Voyager." As of this writing, Frakes has also directed seven episodes of "Discovery" and six episodes of "Picard." 
Frakes' most recent Trek directing gig was a special crossover episode between "Strange New Worlds" and "Lower Decks," an experience he cherished, but one that seemed to reveal Trekkies' true colors. He recalled the reactions and understood exactly what each compliment meant, saying:
"What a treat, that show. I was there when they premiered, and all of a sudden, everybody loved it, the fans and the critics. I was able to experience the joy of that cast seeing their work appreciated and loved. Unfortunately, part of what happened during that time was that the fans and the critics took the same opportunity to say, 'This is the Star Trek we've been waiting for.' Either written or unwritten was, 'Not "Discovery" and not "Picard,"' if you recall. 
He continued by saying, "There was a 'congratulations' and a slap in the same swing." No one, it seems, gave him similar compliments for his Trek work of the previous four years. He was chuffed, however, to have joined "Strange New Worlds" in its second season when it was already well established, allowing him to ride the wave, as it were.