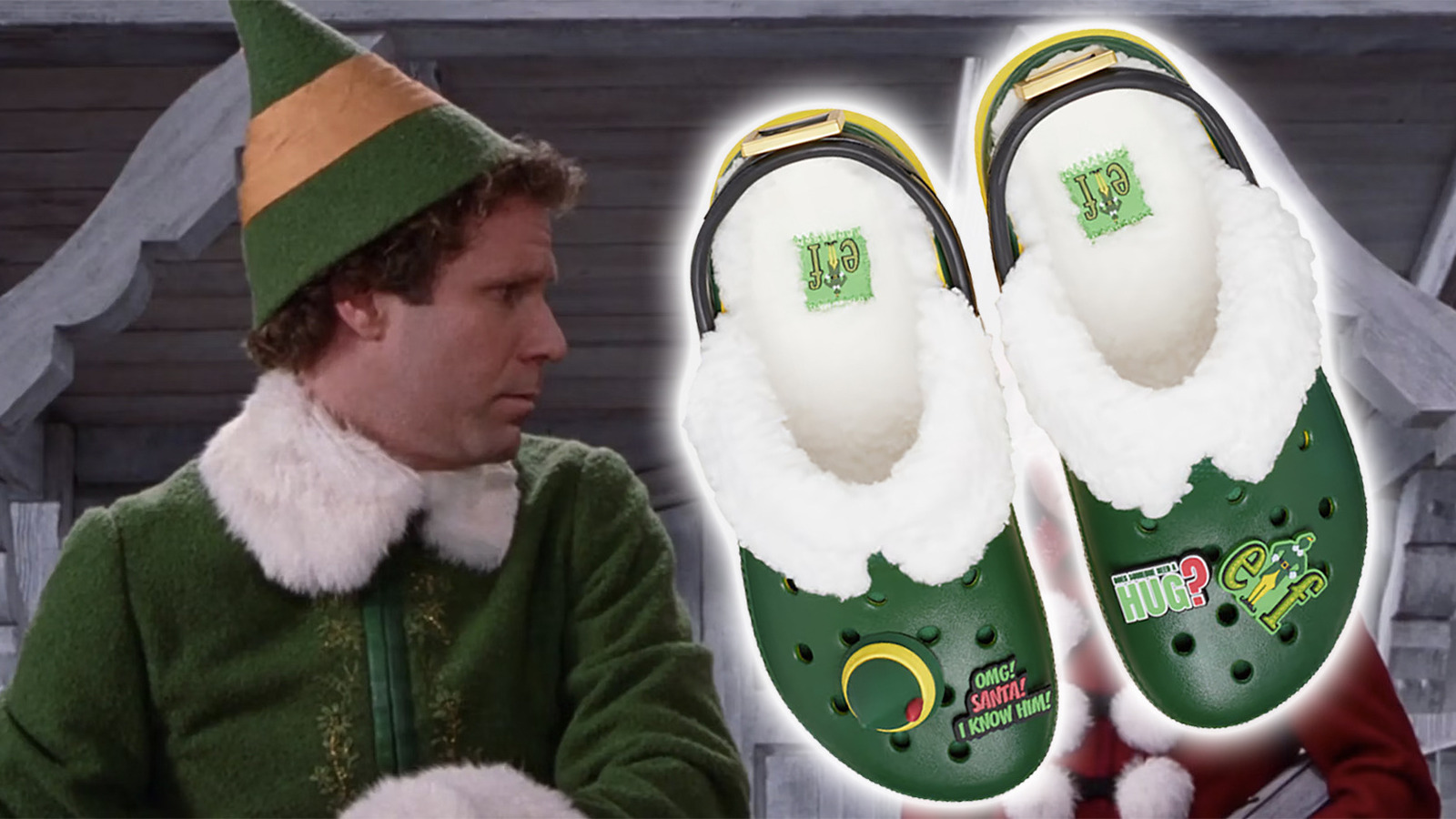 Unlike the "Shrek" Crocs, these are actually lined with the fuzzy white material that makes Crocs even more comfortable. Like Buddy's wardrobe, they're green on top and yellow on bottom. As for the included Jibbitz, there's one of the "Elf" movie logo, Buddy's pointy hat, and two featuring the quotes "Santa! I know him!" and "Does someone need a hug?" You get all of this for the not-so-low price of $74.99. I guess that's just the cost of having the coolest shoes on the block.
If you want even more decorations on your "Elf" Crocs, they also have a few more charms on sale, including one of Buddy's silhouette, and the quotes "Son of a nutcracker!" and "I'm a cotton-headed ninny-muggins." Personally, I wish there was one that said, "Smiling's my favorite," or "I like to whisper too."
So, when you're sitting down for some candy, candy canes, candy corn, or pouring some nice maple syrup over a plate of spaghetti, now you can be as comfortable as can be in your "Elf" Crocs. Pair them with some nice comfy pajamas for the ultimate Christmas morning fashion statement. Wear them out in public and get everyone in town talking about how you may have finally given up.
Just kidding! We know you gave up a long time ago. Merry Christmas!
(By the way, did you know Brach's has "Elf" candy this year? There are Swirly Twirly Gumdrops and Candy Cane Forest Mellowcremes. Enjoy!)