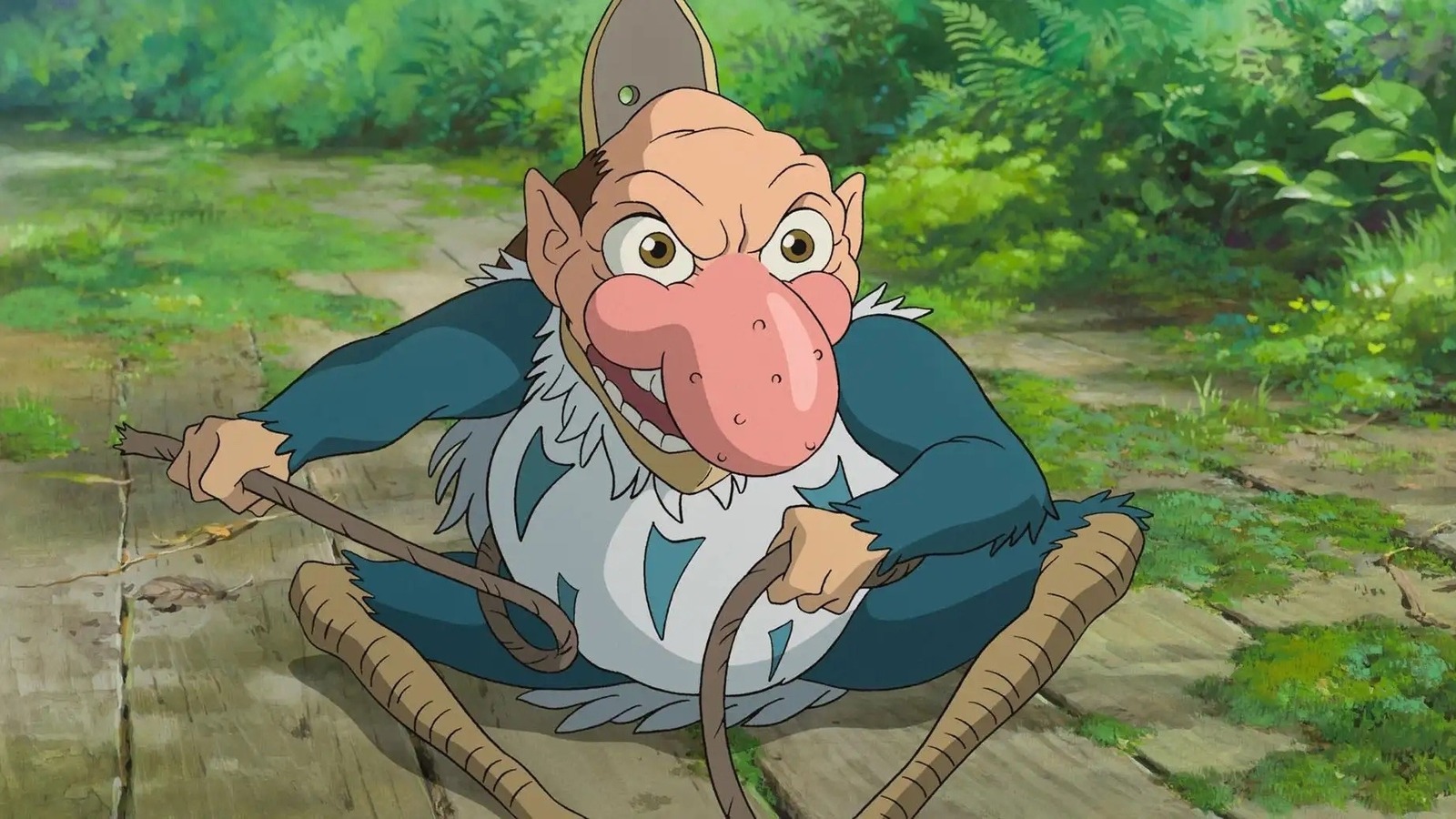 If there's a consistent trait to Miyazaki's work (other than my man's love of flying objects, nature, and delectable foods), it's that he's never been concerned with visual realism. From waves that reshape into fish in "Ponyo" to the larger-than-life animals that populate the forests in "Princess Mononoke," his films are full of magical beings and places that require a specific impressionist touch — the kind that only traditional animation can achieve — to avoid coming off as uncanny or artificial. There's been a welcome move away from realism in American computer animation of late with movies like "Puss in Boots: The Last Wish" and the "Spider-Verse" franchise, yet even they look worlds apart from "The Boy and the Heron" stylistically. It just goes to show: no matter how sophisticated it becomes, CGI is never going to be a truly satisfying replacement for old-school animation (nor should that be its goal).
The personal touch afforded by traditional animation also makes it ideal for the story of "The Boy and the Heron," which has been described in early reviews as one of the most soulful movies that Miyazaki has ever made and very much the creation of an older filmmaker ruminating on the issues that are most meaningful to them in their twilight years (death and what it even means to live a good life). Thankfully, despite the finality of all that, it was recently announced that "The Boy and the Heron" will not, in fact, be Miyazaki's final film as originally announced, which should come as a shock to … precisely nobody on the planet. But all ribbing aside, we're lucky to have him out there fighting the good fight and keeping traditional animation alive and thriving.
"The Boy and the Heron" hits U.S. theaters on December 8, 2023.