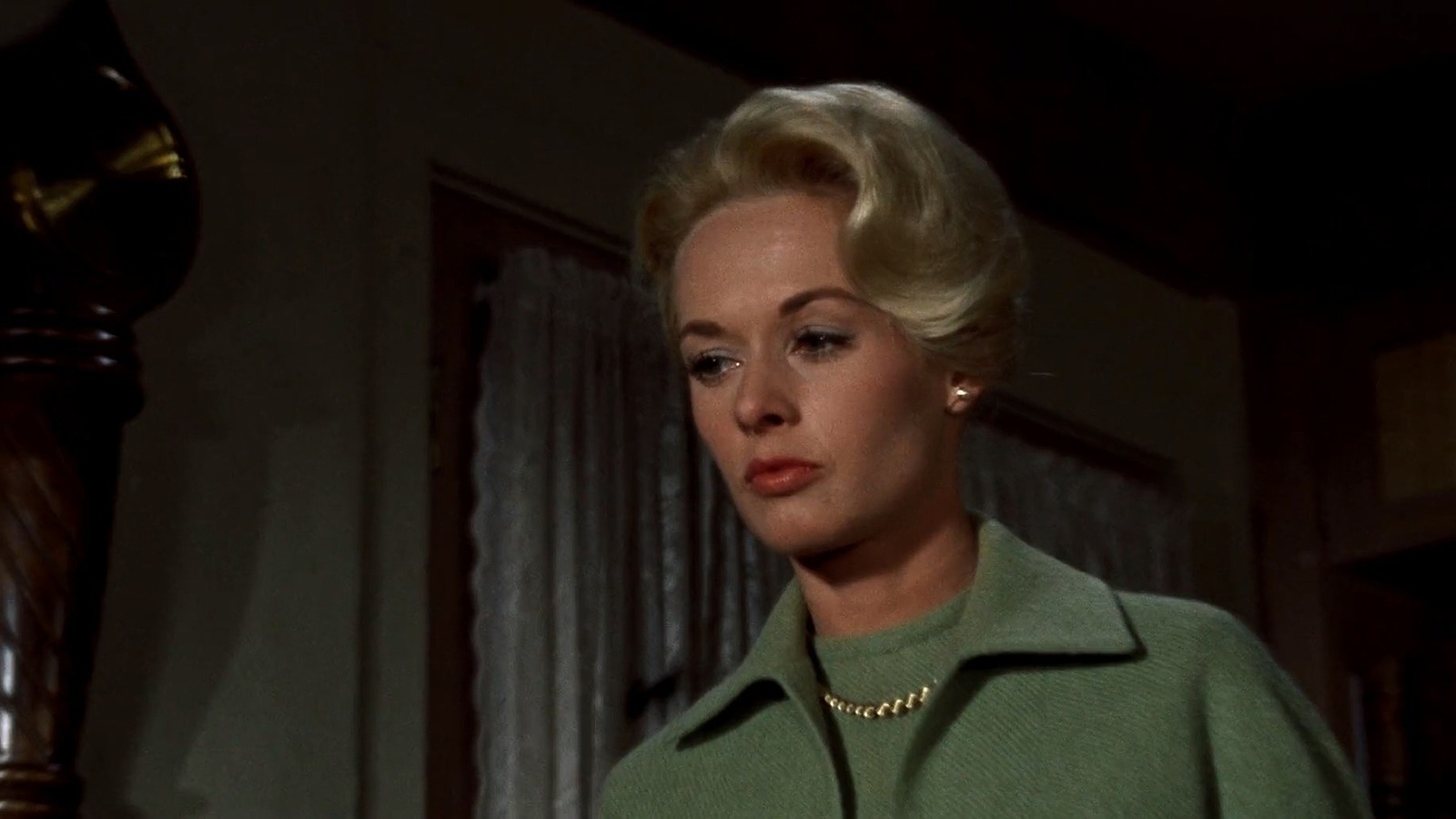 The only other actor from "The Birds" who is still alive in 2023 is Veronica Cartwright, who plays the 11-year-old niece of Melanie's love interest, Mitch. Cartwright was very young when she shot the movie and celebrated her 13th birthday on the set, or so she once told Fox News. Cartwright went on to have a fruitful career in sci-fi and fantasy movies after "The Birds," landing big roles in classics like "Alien," "The Witches of Eastwick," and "Invasion of the Body Snatchers." She is only 74 as of 2023 and still alive, well, and working as an actor. She most recently landed a recurring role in the CW series "Gotham Knights."
Despite Hedren's accounts of on-set abuse, Cartwright has mostly fond memories of Hitchcock. "He was always so incredibly nice to me," she added. However, even she recognized that he was eccentric and would push his actors to their limits.
"On the set, he would do a lot of odd things," she went on. She recounted an in-studio scene where the cast had to run on a huge treadmill. "I remember he sped up the treadmill and there were just bodies flying everywhere," Cartwright continued. "We ran like crazy. We all desperately wanted to get to the front. He was a little sadistic I guess."
Even though they feel very differently about the late director, the actor is still on good terms with her only living "Birds" co-star, Hedren. The pair reunited at a 50th-anniversary screening in 2013, the only main cast members in attendance. Although all of the other main cast members have since passed away, one more of them was still alive at the 50-year mark.