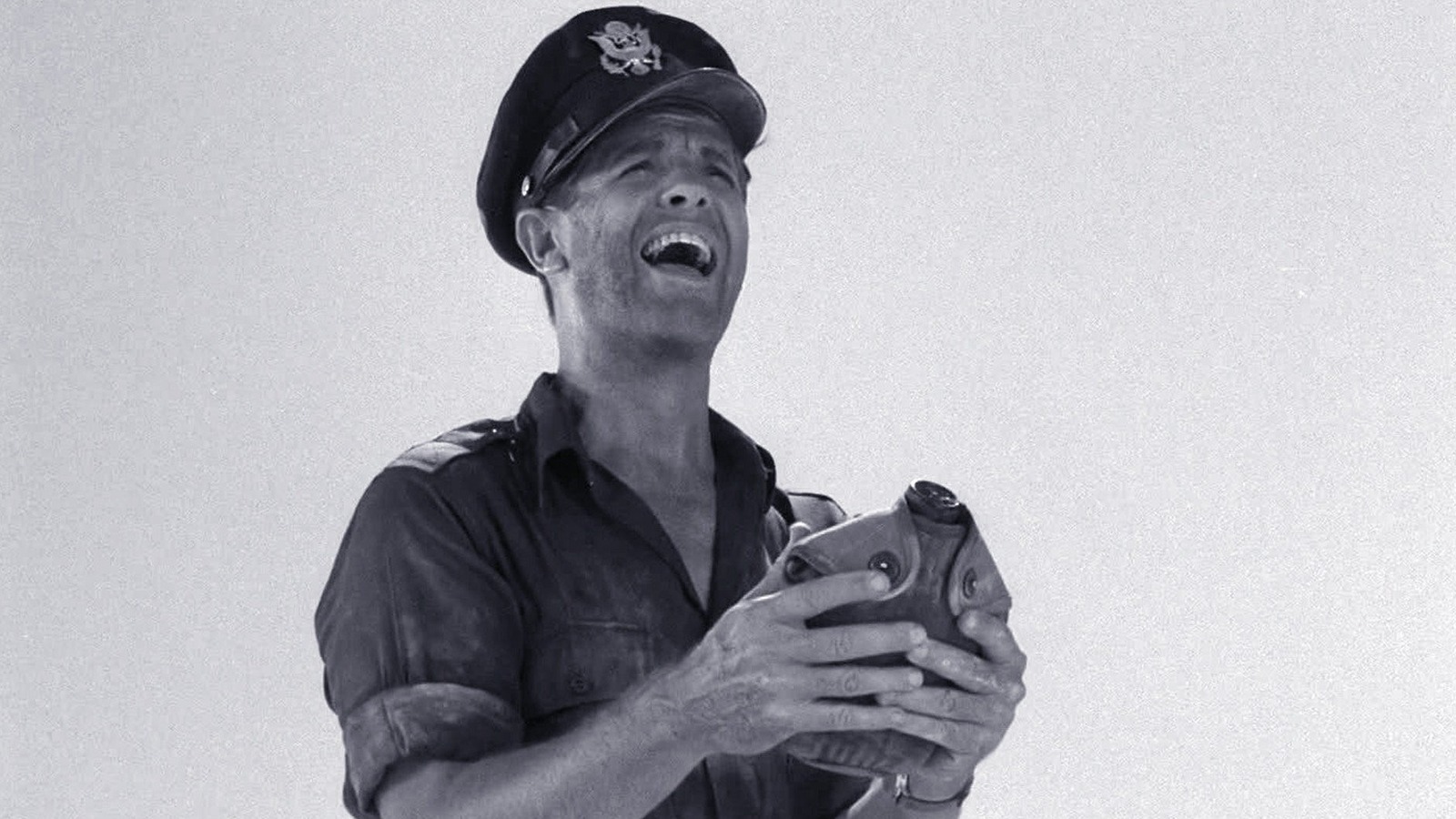 "King Nine Will Not Return" isn't the only work that was inspired by the Lady Be Good. The 1970 TV movie "Sole Survivor" was also loosely based on the bomber's fateful final flight, imagining the dead crew returning as ghosts to await the repatriation of their bodies. Elleston Trevor's novel "Flight of the Phoenix" (and its movie adaptations) also draw details from the story, with the notable change of having some of the Phoenix's passengers survive.
But despite the technicality that the Lady Be Good's crew did not survive, theirs is still a survival story — and quite an incredible one. The eight crew members who made it safely to the ground walked 65 miles through the desert over the next four days, sharing half a canteen of water between all of them. In one of two small diaries found with the bodies, co-pilot Robert Toner notes that each of them only drank a single cap of water on the second day. Flight engineer Harold Ripslinger, author of the other diary, says that by their third day this had been cut down to a single teaspoon. By the fourth day, they were down to just a few drops each … and then their water ran out. 
By the fifth day, five of the crew members were no longer capable of walking. "All wanted to die during noon it was so hot," Ripslinger wrote. "All want to die," Toner concurs. But the three who could still move — gunners Guy Shelley and Vernon Moore, and Ripslinger — strove onwards, hoping to find help and bring a rescue team to the rest. Ripslinger walked another 21 miles before finally succumbing to the desert. Shelley walked more than ninety miles altogether, a third of that distance covered without drinking a single drop of water.