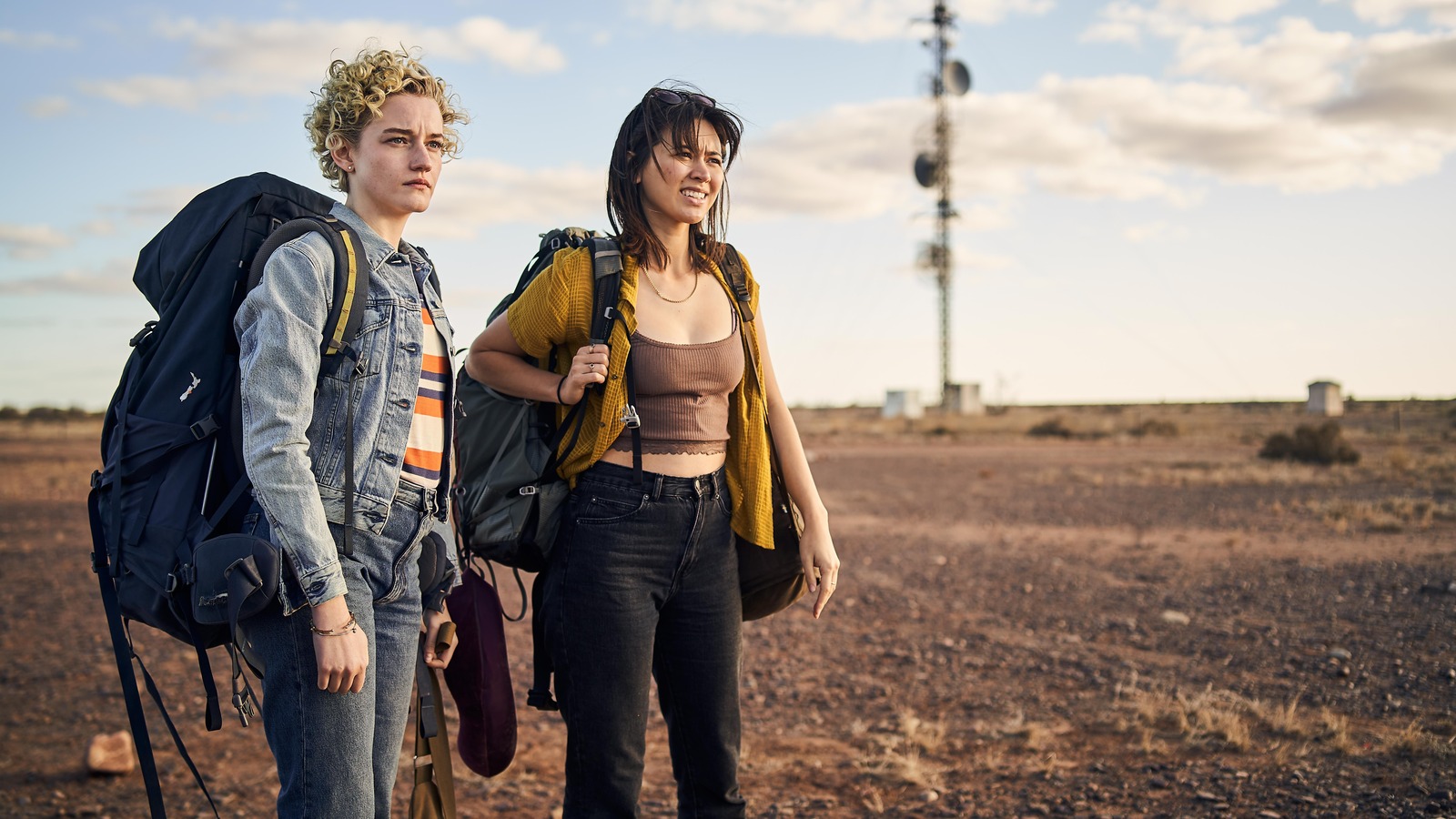 Hell is real, and it's a dilapidated bar in a remote mining town filled with drunk, vaguely threatening Aussie men who can't (or won't) take no for an answer. Hanna (Julia Garner) and Liv (Jessica Henwick) are two young friends traveling the world, seeing the sights down under in an effort to stay as far away from home as possible. Although what exactly they're attempting to outrun is left as subtext, the rest of the film hits as hard as a blunt instrument to the face. When the pair's travel money finally runs dry, a last-minute job placement as bartenders far out in the boonies comes with the promise of quick cash … provided they can deal with a little "male attention" from the gruff locals who, to put it mildly, don't get out very much.
Director Kitty Green, who most recently directed Garner in "The Assistant," revisits similar themes of entitlement and toxicity in environments dominated by men. In "The Royal Hotel," however, the inherent tension and horror of this dynamic takes on a much more literal tone, as what starts out as crude jokes, overt flirtations, and drunken harassment ultimately devolves into a waking nightmare. Bar owner Billy (Hugo Weaving) keeps their roughest and most unpleasant patrons in line, but even he comes saddled with his own demons. When easygoing Liv manages to adjust to their new surroundings much quicker than Hanna, their different personalities threaten to drive a wedge between the two friends — at a time when they need each other more than ever.
Harrowing, frequently unpleasant, but shot through with an acerbic sense of wit and dark humor, "The Royal Hotel" is more than worth a stay.
"The Royal Hotel" is currently playing in theaters and available to purchase or rent digitally.