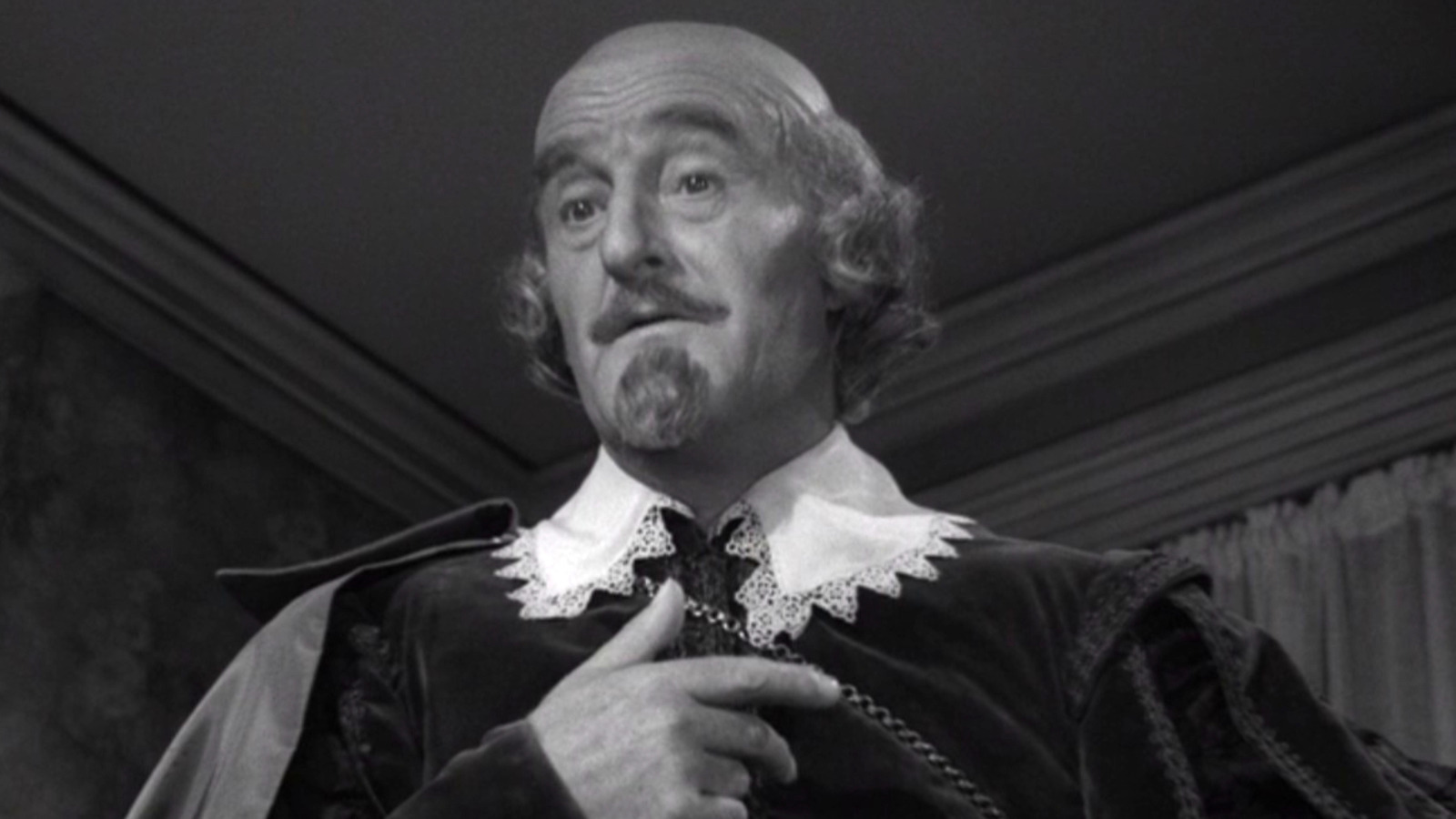 Let's travel back in time to the fourth season of "The Twilight Zone," in which the episodes were stretched to an hour long. It was a major misstep for the series that left the majority of the season's installments awkwardly padded. But there are a couple of exceptions to this rule, like the disturbingly prescient white supremacist tale "He's Alive," starring a young Dennis Hopper, and — more to the point — the playfully self-aware Hollywood farce "The Bard," in which William Shakespeare becomes a literal ghostwriter.
"The Bard" stars Jack Weston ("Cactus Flower") as Julius Moomer, a hack screenwriter whose enthusiasm can't compensate for his extreme lack of talent. When we meet Moomer he's rattling off script ideas to his long-suffering agent, and mostly they're terrible and/or seriously underdeveloped. He's got one idea about a woman who doesn't know she's married to a zombie, and another idea for a woman who falls in love with a robot she invented. (Although admittedly one of his ideas turned out to be a good one: "Boy Meets Girl," an anthology series about a different meet cute every single week, has a premise very similar to the 1970s series "Love, American Style," which later spun off into the legendary hit sitcom "Happy Days.")
To get Moomer out of his office his agent agrees to give him a crack at a new TV pilot about black magic. Moomer doesn't know anything about it, so he gets himself a spell book and tries to conjure up a spirit, and he accidentally summons the ghost of William Shakespeare, played by John Williams (the actor from "Dial M for Murder" and "Sabrina," not the composer). Shakespeare is here to do Moomer's bidding, and so Moomer puts him to work, and then he simply puts his own name on The Bard's brilliant script.