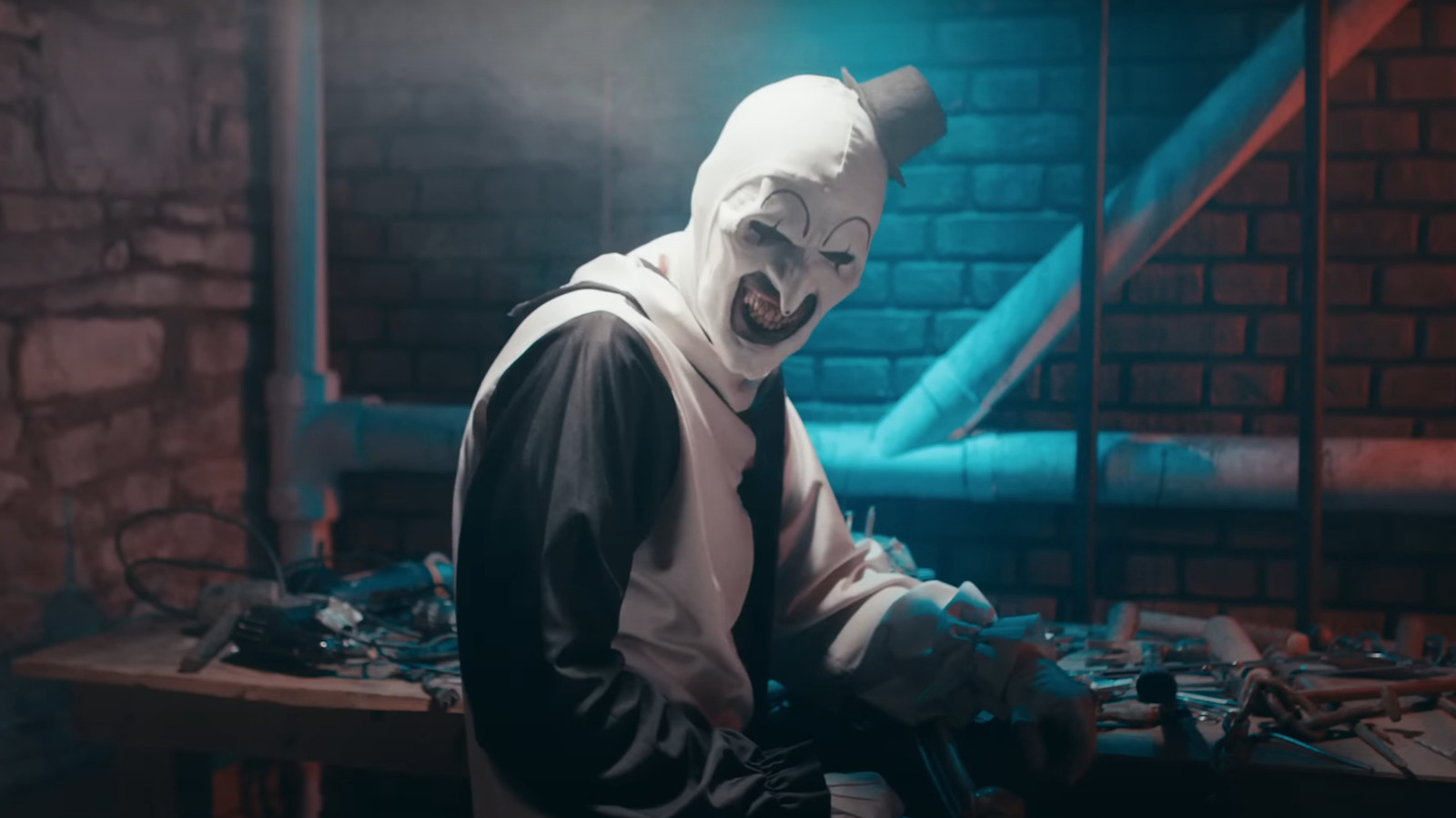 By far the most talked-about scene in "Terrifier 2" is the one in which Casey Hartnett's Allie suffers a brutal death at the hands of David Howard Thornton's Art the Clown. As Damien Leone revealed to Indiewire, this kill required him to construct an entire bedroom set and build a "life-size animatronic dummy" of Allie. This dummy featured rubber gloves and tubing to make it look as though it was breathing, while rods allowed crew members to animate the legs and head. Hartnett's real eyes were superimposed onto the ghastly creation via CGI, and voila! Audiences nationwide scarred for life.
/Film's Jacob Hall spoke with Leone ahead of the theatrical re-release of "Terrifier 2" on November 1, and asked about this infamous bedroom kill, which was, it seems, his crowning achievement. The director spoke about feeling as though he'll never "top the imagery of the hacksaw scene [from the first film]," but while that original kill remains unbeatable for being so shocking to unsuspecting audiences, it isn't Leone's favorite. The director continued:
"Although it's not my favorite kill that I've executed, I think that's always going to be the one that 'Terrifier' is remembered for. But in terms of a technical level and the way it came out, I really am proud of the bedroom kill scene, the Allie kill from 'Terrifier 2.' It was harder because of the popularity of the hacksaw scene from part one. There was a lot of added pressure as to, 'How do we now top that scene and what's it going to be?' So we took a lot of time building that."
But Leone also revealed there was a lot more that went into the Allie kill scene than making a dummy and building a set.