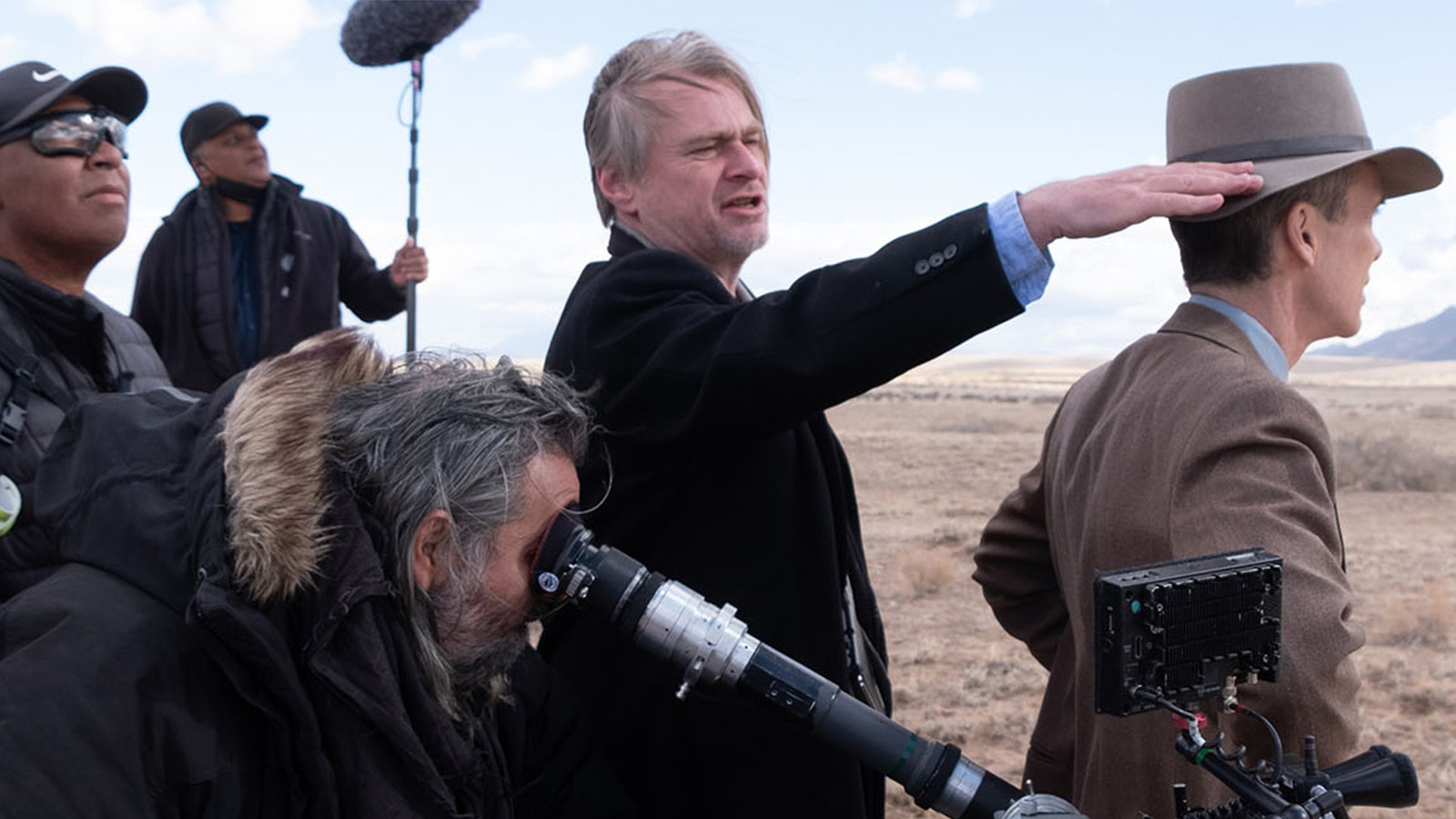 /Film's Bill Bria spoke with Christopher Nolan for the home entertainment release of "Oppenheimer" where he asked him about his aversion to commentary tracks. Bria cited the fact that Nolan actually did record a commentary for his breakthrough effort "Memento," even injecting some creativity into it by recording multiple endings. But it seems the director's feelings about the whole thing haven't changed much since "Batman Begins" back in 2005. Asked whether we can expect another commentary track in the future, Nolan said:
"I mean, I would never say never, but even when you do it, they tend to cut it together from multiple takes, because you lose sync with the material."
The director cited this problem of having to try to keep pace with his own films during commentary tracks as the main issue holding him back from recording more, referring to "the tyranny of time as running through the projector" making it difficult to "say all the appropriate things as your movie unspools at 24 frames a second." Nolan claimed that, for these reasons, recording a commentary track is "pretty punishing," and "not always the best way to approach the film."
The revered filmmaker is known for his famously cerebral approach to his movies, which can sometimes get lost in their own complexity — as was the case with 2020's "Tenet" which no one, including Quentin Tarantino, could understand. That is to say that Christopher Nolan has a lot going on in that noggin of his, so you can imagine he would have a hard time recording all his sophisticated thoughts properly while having to keep pace with his own films.