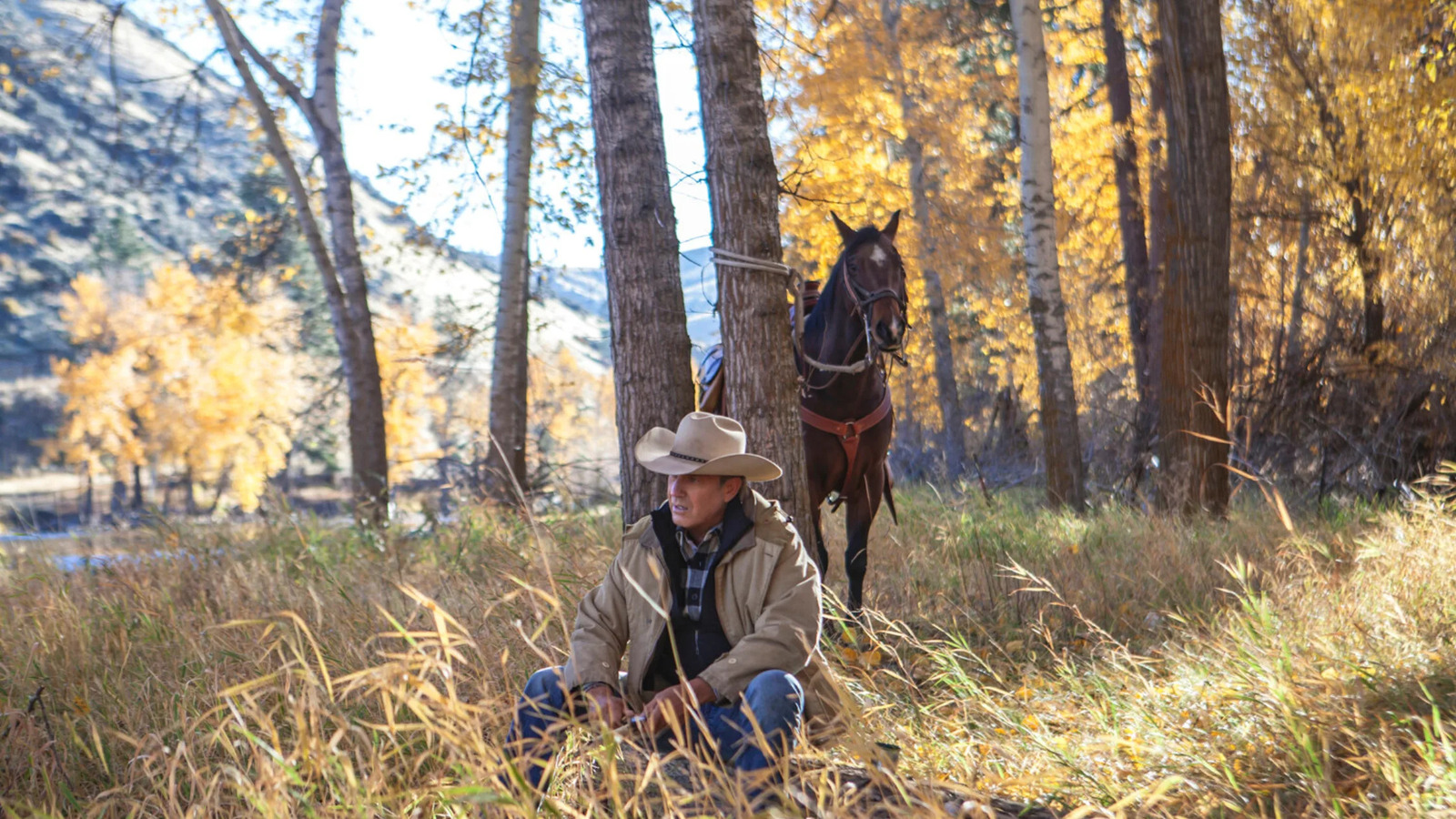 A quirk of the "Yellowstone" spinoff series that distinguishes them from other shows in the Sheridan-verse is the trend of number-titles. So far we've had the prequel miniseries "1883" and the first half of two-season prequel series "1923." Coming up is the spinoff series "6666" (sadly not a sci-fi show set in the distant future, but a series based around the Four Sixes Ranch that appeared in "Yellowstone" season 4), which is slated to join the flagship show on Paramount+. 
Paramount has now officially greenlit "1944," a follow-up to "1923" that was first announced by the Paramount Network in February 2023. Per Ravalli Republic, the series will be set at the Dutton family ranch and will presumably revolve around another generation of Duttons in the titular year. The other spinoff is titled "2024," and was reported on earlier this year when it was still-untitled, with Matthew McConaughey in talks to star. The show was originally planned for a December 2023 premiere before the strikes began. According to Variety, "2024" will feature "new cast members and locations with some crossover characters as well."
This fits with the "Yellowstone" formula of centering shows around a high-profile star: Sam Elliot in "1883," Harrison Ford in "1923," and of course Costner in the mothership show. Don't be surprised if a big name gets announced for "6666" soon as well. What's Tommy Lee Jones up to these days?